31-07-2017 | Issue 3/2017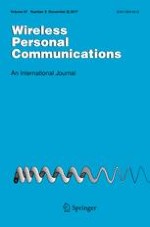 A Novel Threshold Cryptography with Membership Authentication and Key Establishment
Journal:
Authors:

Lein Harn, Ching-Fang Hsu
Important notes
Lein Harn and Ching-Fang Hsu contributed equally to this work
Abstract
Threshold cryptography has become one of most important tools in providing secure applications such as password protection, cloud computing, etc. Threshold cryptography splits a secret into multiple pieces in such a way that only with enough number (i.e., threshold) of pieces of secret can recover the secret and therefore enable the application; but with fewer than the threshold cannot recover the secret. Shamir's
\((t,n)\)
threshold scheme based on a univariate polynomial is the most popular secret sharing scheme so far. The public-key based threshold cryptography which incorporates a public-key algorithm, such as digital signature or encryption scheme, with a secret sharing, called
threshold signature/decryption
scheme, has become an active research area. While implementing threshold cryptographic schemes over networks, it involves multiple users. All secure multi-user network applications need to have membership authentication and key establishment in prior of applications; otherwise attackers can participated in the threshold cryptographic applications without being detected. Membership authentication is used to ensure that all users are legitimate members. Key establishment is used to establish session keys among members and the session keys are used to protect exchange information in application. In this paper, we propose a novel design which embeds the function of membership authentication and key establishment in threshold cryptographic schemes. Tokens of members obtained during registration can be used for (a) membership authentication; (b) key establishment and (c) threshold cryptographic applications. However, all existing threshold cryptographic solutions need additional membership authentication and key establishment.