16-10-2018 | Focus | Issue 19/2019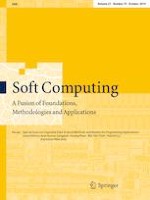 A performance analysis of genome search by matching whole targeted reads on different environments
Journal:
Authors:

Jaehee Jung, Gangman Yi
Important notes
Communicated by X. Wang, A.K. Sangaiah, M. Pelillo.
Publisher's Note
Springer Nature remains neutral with regard to jurisdictional claims in published maps and institutional affiliations.
Abstract
An increase in the size of next-generation sequencing (NGS) data owing to the development of the novel computation power has made an automated analysis system increasingly desirable. To automatically predict genes for the unknown sequences, several pipeline steps are required. The first step involves the acquisition of various NGS fragment reads, followed by assembler of the fragment reads of 100 bp to 10 Kbp. Upon accurate assembler of NGS fragment reads of a sufficient size, a de novo assembler is used to construct the whole genome. However, reads are assembled on the basis of overlaps in the reference sequences instead of using the de novo assembler, owing to inaccuracy and short length. The next step is the prediction of genes in whole assembled contigs. Upon matching candidate sequences with references sequences, genes can be annotated. In each processing step, different formatted inputs and outputs are required; hence, data files of different formats must be managed. To reduce these redundant processes, we herein propose an approach referred to as the genome search system. This system automatically identifies genes from assembled sequences and reference amino acids sequences. However, challenge associated with this is that BLAST and analysis of results for each gene are computationally intensive processes; hence, reduces the use of hardware resources to process whole assembled reads. This helps improve performance and shorten the execution time to identify genes. Based on this result, this study reviews this approach of identifying genes and compare the performance of different system environments.