13-04-2020 | Original Paper | Issue 1/2021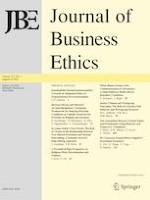 A Pyramid of Hate Perspective on Religious Bias, Discrimination and Violence
Journal:
Authors:

Jawad Syed, Faiza Ali
Important notes
Publisher's Note
Springer Nature remains neutral with regard to jurisdictional claims in published maps and institutional affiliations.
Abstract
This study provides a 'pyramid of hate' perspective on issues and challenges facing minority religious communities in social and political climates that bestow permission to hate. Previous research shows that adverse social stereotypes and biases, together with non-inclusive policies and practices at the level of the state, create an enabling environment that signals the legitimacy of public hostility towards a minority community. This paper argues that such climates of hate within and outside the workplace may be better understood by paying attention to the multiple levels of hate, i.e., biased attitudes, biased actions, discrimination and violence. In its extreme form, such climate may lead to indiscriminate massacres and genocide. This contextual study draws on interviews with 76 Shia Muslim professionals and employees in Pakistan to provide a 'pyramid of hate' perspective on issues of bias, discrimination and violence facing them. The study unveils a range of experiences, from subtle bias and stereotyping to blatant harassment, discrimination and hostilities facing Shia professionals and employees in Pakistan. The study is unique as it integrates the notion of pyramid of hate into management and organization studies and advances this theory by examining issues of sect-based bias, discrimination and violence within one religion.