11-03-2020 | Issue 4/2020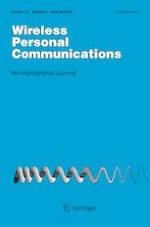 A Solar Energy Forecast Model Using Neural Networks: Application for Prediction of Power for Wireless Sensor Networks in Precision Agriculture
Journal:
Authors:

Sukham Dhillon, Charu Madhu, Daljeet Kaur, Sarvjit Singh
Important notes
Publisher's Note
Springer Nature remains neutral with regard to jurisdictional claims in published maps and institutional affiliations.
Abstract
Wireless sensor networks employed in field monitoring have severe energy and memory constraints. Energy harvested from the natural resources such as solar energy is highly intermittent. However, its future values can be predicted with reasonable accuracy. Forecasting future values of solar irradiance prolongs the wireless sensor networks lifetime by enabling efficient task scheduling. In this paper, we propose a model for forecasting solar energy for wireless sensor networks using feed forward neural networks and compare it with other models both in terms of accuracy and memory occupancy. Intensity of solar radiations is predicted 24 h ahead based on temperature, pressure, relative humidity, dew point, wind speed, zenith angle, hour of the day and historical values of solar intensity. The dataset of 4 months is used from National Renewable Energy Laboratory. The results indicate that the proposed model is quite efficient with coefficient of correlation (R2) and RMSE values 98.052 and 56.61 respectively.