Published in: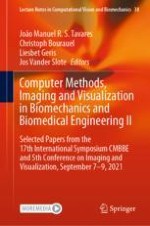 2023 | OriginalPaper | Chapter
A Spatial Markov Chain Cellular Automata Model for the Spread of Viruses
Abstract
In this paper a Spatial Markov Chain Cellular Automata model for the spread of viruses is proposed. The model is based on a graph with connected nodes, where the nodes represent individuals and the connections between the nodes denote the relations between humans. In this way, a graph is connected where the probability of infectious spread from person to person is determined by the intensity of interpersonal contact. Infectious transfer is determined by chance. The model is extended to incorporate various lockdown scenarios. Simulations with different lockdowns are provided. In addition, under logistic regression, the probability of death as a function of age and gender is estimated, as well as the duration of the disease given that an individual dies from it. The estimations have been done based on actual data of RIVM (from the Netherlands).