01-11-2018 | Issue 2/2019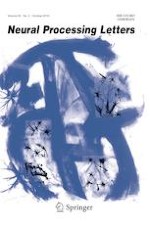 A Split-Complex Valued Gradient-Based Descent Neuro-Fuzzy Algorithm for TS System and Its Convergence
Journal:
Authors:

Yan Liu, Dakun Yang, Long Li, Jie Yang
Important notes
Supported by the National Natural Science Foundation of China (Nos. 61403056, 11401185 and 11201051), Natural Science Foundation Guidance Project of Liaoning Province (No. 201602050) and Dalian Youth Science and Technology Star Project (No. 2017RQ129).
Publisher's Note
Springer Nature remains neutral with regard to jurisdictional claims in published maps and institutional affiliations.
Abstract
In order to broaden the study of the most popular and general Takagi–Sugeno (TS) system, we propose a complex-valued neuro-fuzzy inference system which realises the zero-order TS system in the complex-valued network architecture and develop it. In the complex domain, boundedness and analyticity cannot be achieved together. The splitting strategy is given by computing the gradients of the real-valued error function with respect to the real and the imaginary parts of the weight parameters independently. Specifically, this system has four layers: in the Gaussian layer, the L-dimensional complex-valued input features are mapped to a Q-dimensional real-valued space, and in the output layer, complex-valued weights are employed to project it back to the complex domain. Hence, split-complex valued gradients of the real-valued error function are obtained, forming the split-complex valued neuro-fuzzy (split-CVNF) learning algorithm based on gradient descent. Another contribution of this paper is that the deterministic convergence of the split-CVNF algorithm is analysed. It is proved that the error function is monotone during the training iteration process, and the sum of gradient norms tends to zero. By adding a moderate condition, the weight sequence itself is also proved to be convergent.