01-06-2015 | Issue 2/2015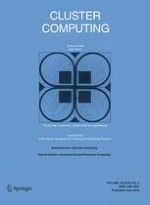 A study of row-direction reconstruction algorithm in depth map
Journal:
Authors:

Taehoon Yoo, Gangseong Lee, Kyedong Jung, YeongPyo Hong, Sanghun Lee
Important notes
The present Research has been conducted by the Research Grant of Kwangwoon University in 2014.
Abstract
In this paper, a row-direction reconstruction algorithm is proposed to recover the lost depth information from a monocular image. The depth of objects in an image is usually determined by the depth of the bottom area of objects. Therefore, using the relationship between the upper and lower areas, a depth map is reconstructed for processing in the row-direction. The relationship is expressed using the energy function and this function is used to estimate the depth. Because the energy function is defined from the various depth cues, the algorithm can be applied to various images. The objective effectiveness of the algorithm is shown using PSNR.