09-04-2021 | Issue 1/2021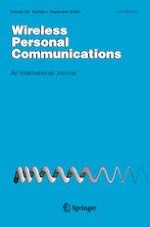 A Survey of QoS-aware Routing Protocols for the MANET-WSN Convergence Scenarios in IoT Networks
Journal:
Authors:

Vu Khanh Quy, Vi Hoai Nam, Dao Manh Linh, Nguyen Tien Ban, Nguyen Dinh Han
Important notes
Publisher's Note
Springer Nature remains neutral with regard to jurisdictional claims in published maps and institutional affiliations.
Abstract
Wireless Sensor Network (WSN) and Mobile Ad hoc Network (MANET) have attracted a special attention because they can serve as communication means in many areas such as healthcare, military, smart traffic and smart cities. Nowadays, as all devices can be connected to a network forming the Internet of Things (IoT), the integration of WSN, MANET and other networks into IoT is indispensable. We investigate the convergence of WSN and MANET in IoT and consider a fundamental problem, that is, how a converged (WSN-MANET) network provides quality of service (QoS) guarantees to rich multimedia applications. This is very important because the network performances of WSN and MANET are quite low, while multimedia applications always require quality of services at certain levels. In this work, we survey the QoS-guaranteed routing protocols for WSN-MANETs, that are proposed in IEEE Xplore Digital Library over the last decade. Then, basing on our findings, we suggest future open research directions.