01-12-2021 | Survey Paper | Issue 1/2021 Open Access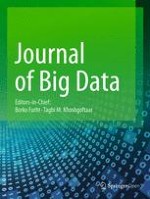 A survey on data‐efficient algorithms in big data era
Journal:
Author:

Amina Adadi
Important notes
Publisher's note
Springer Nature remains neutral with regard to jurisdictional claims in published maps and institutional affiliations.
Introduction
Building machines that learn and think like humans is one of the core ambitions of Artificial Intelligence (AI) and Machine Learning (ML) in particular. On the quest for this goal, artificial learners have made groundbreaking accomplishments in many domains spanning object recognition, image processing, speech recognition, medical information processing, robotics and control, bioinformatics, natural language processing (NLP), cybersecurity, and many others. Their success has captured attention beyond academia. In industry, many companies such as Google and Facebook devoted active research instances to explore these technologies.
Ultimately, AI has succeeded to speed up its pace to be like humans and even defeats humans in some fields. AlphaGo [
1
] defeats human champions in the ancient game of Go. The deep network ResNet [
2
] obtains better classification performance than humans on ImageNet. And, recently, Google launched Meena [
3
] a human-like AI chatbot that can conduct sensible and specific conversations like humans. However, there is another side to this coin, the impressive results achieved with modern ML (in particular by deep learning) are made possible largely by the use of huge datasets. For instance, DeepMinds's AlphaGo used more than 38 million positions to train their algorithm to play Go. The ImageNet database used by ResNet contains about 1.2 million labeled examples. And Meena has been trained on a massive 341 GB corpus, the equivalent of roughly 341,000 books, far more than most people read in a lifetime. This is obviously far from human-like learning. One thing that makes human learners so efficient is that we are active, strategic information-seekers. We learn continually and we make use of our previous experiences. So far, it is not clear how to replicate such abilities into artificial learners. In the big data era, algorithms continue to be more data-hungry, while real facts indicate that many application domains can often only use a few data points because acquiring them involves a process that is expensive or time-consuming.
Consequently, many researchers and engineers began to recognize that the progress of ML is highly dependent on the premise of the availability of large number of input samples (generally with annotations). Without massive data, ML success is uncertain. Hence, key ML researchers have sounded a cautionary note regarding the data hunger behavior of algorithms. In his controversial work "Deep Learning: A Critical Appraisal" [
4
], Marcus listed ten concerns about deep learning research, at the top of the list data hungriness. he noted that "in problems where data are limited, deep learning often is not an ideal solution". Data-hungriness was also included in the unsolved problems in AI research, described in the book "Architects of Intelligence" by Martin Ford [
5
]. Most of the experts interviewed in this book are calling for more data-efficient algorithms. For instance, Oren Etzioni quoted in the book that "stepping stone [towards AGI] is that it's very important that [AI] systems be a lot more data-efficient. So, how many examples do you need to learn from?" [
5
, p. 502].
As such, our work extends the recent call for more research on data-efficient algorithms. In fact, we view these concerns as an opportunity to examine in-depth what it means for a machine to learn efficiently like humans, what are the efforts deployed to alleviate data- hungriness, and what are the possible research avenues to explore. Studying data hungriness of ML algorithms is unfortunately a topic that has not yet received sufficient attention in the academic research community, nonetheless, it is of big importance and impact. Accordingly, the main aim of this survey is to stimulate research on this topic by providing interested researchers with a clear picture of the current research landscape.
Prior to this paper, we know of few works that attempted to investigate the issue of data-hungriness. Shu et al. [
6
] proposed a survey that covers learning methods for small samples regime, they focused on concept learning and experience learning. Wang et al. [
7
] surveyed few-shot learning by putting on light methods operating at the level of data, model, and algorithms. Qi et al. [
8
] discussed small data challenges from unsupervised and semi-supervised learning perspectives, they presented an up-to-date review of the progress in these two paradigms. As a matter of fact, existing surveys are limited in the way they approach the problem and in the scope they cover. In contrast, our work seeks comprehensiveness, we tackle the issue from an interdisciplinary perspective and discussed potential solutions from different backgrounds and horizons. In doing so, we brought different concepts under one roof that were never discussed together and tried to draw connections between them. Furthermore, as all AI players are concerned by the issue, while elaborating the survey we deliberately tried to make it accessible to the non-theoretician while still providing precise arguments for the specialist. In this respect, we make three main contributions:
We propose a comprehensive background regarding the causes, manifestations, and implications of data-hungry algorithms. For a good understanding of the issue, particular attention is given to the nature and the evolution of the data/algorithm relationship.

Based on an analysis of the literature, we provide an organized overview of the proposed techniques capable of alleviating data hunger. Through this overview, readers will understand how to expand limited datasets to take advantage of the capabilities of big data.

In our discussions, we identify many directions to accompany previous and potential future research. We hope it inspires more researchers to engage in the various topics discussed in the paper.
Accordingly, the remainder of the survey is organized as follows. "
Background
" section presents a preliminary background. "
Review
" section surveys existing solutions and organizes surveyed approaches according to four research strategies. "
Discussion
" section discusses research directions and open problems that we gathered and distilled from the literature review. Finally, "
Conclusion
" section concludes this survey.
Background
Data and algorithms: a match made in heaven
Communicating, working, entertaining, traveling and other daily life activities perfectly exemplify the fruit of combining algorithms and data. Notwithstanding, in order to dig deep into the complex nature of the link between these two concepts, we must look below to understand its germination. In this section, we provide an exhaustive investigation of data/algorithms link. The link is developed in light of four perspectives: (i) by examining the historical trajectory followed by the two concepts, (ii) by drawing insights from biology, as the two concepts can be observed both in nature and in digital, (iii) by studying the related technical and theoretical background, (iv) and by identifying business motivations that feed this link.
Data hungry algorithms: an inconvenient truth
Against the presented backdrop, resolving the hungriness issue might appear evident. After all, we live in the data era. If algorithms need more data, we should feed them with more data. While it might be value in this approach, whether it is the right or the wrong one, is debatable. There are largely two main reasons that make such approach problematic: data scarcity and AI sustainable progress, which reflects respectively industrial need for cost-effective learning and academic ambition of Artificial General Intelligence (AGI).
The curse of scarcity
While it would be natural to think that almost every single business or market is snowed under with an avalanche of data, it is far from the truth. Data are available for only a subset of companies, in many cases data are considered a scarce resource. In fact, in a real-world setting, data are hard to acquire and if it openly exists, it often has questionable quality. A recent survey by Dimensional Research shows that 96 % of enterprises encounter data quality and labeling challenges in ML projects [
54
]. Obtaining voluminous and accurately labeled data is challenging for many reasons: First, (i) the high cost of data collection or annotation, learning algorithms do not only crave massive samples, but the data have also to be manually annotated beforehand, involving tasks as complex as making human-like judgments about images or videos which implies a significant cost, time and effort. Crowdsourcing can be utilized to harness the crowd to directly annotate data and thus reducing human labor cost. The result, however, inevitably contain a large amount of low-quality annotations [
55
]. Second, (ii) limited domain expertise, to label some general images with trivial categories such as "cats" and "dogs" we need to understand the difference between these two animals, which might seem very "common sense", but to label medical images as "cancer" or "not cancer", we need deep medical expertise, and it is often hard to find such domain experts who can credibly identify and label a specific type of data such as tumors or chemical formulas [
56
]. Finally, (iii) access limitation is also a pain point for acquiring more data. Especially for domain involving sensitive data, the amount of data can be limited due to privacy, safety or ethical issues. For example, the collection and labeling of DICOM medical image scans is challenging for privacy reasons [
47
]. Recently, compliance and regulatory issues have become pressing concerns for enterprises dealing with data, especially after GDPR entered into force [
58
]. Even companies who used to have access to a large amount of data might face increasing difficulties.
Moreover, besides being laborious and expensive, in some cases having more data is simply impossible. In some domains and for rare events sufficient data might not be available, which may hinder ML adoption in such applications. The most striking scenarios include: (i) Studying rare phenomena such as earthquakes, epidemics and floods. (ii) Aggregate modeling of states, countries, rare animal's race, or any situation where the population itself is limited. And (iii) time series forecasting which often lacks historical or seasonality data for a target variable. These scenarios can be found in many domains such as production, marketing, government, military, and education. Perhaps the most obvious domains that are the most cursed by the scarcity of data are: (a) Robotics, robots are expected to act like humans or animals, they often have to operate in ever-changing, uncontrolled real-world environments, and will inevitably encounter instances of classes, scenarios, textures, or environmental conditions that were not covered by the training data [
59
]. This is why operating reliably in irregular scenarios such as strange weather occurrences or other vehicles' unpredictable driving patterns still problematic for autonomous vehicles. (b) Medicine is also deeply cursed; medical data require a ground truth normally provided by an expert physician ending up with only a small set of annotated data, microarray and RNA-Seq data are typical of this type of small sample problem [
310
,
311
]. In addition, new diseases consistently occur with little historical data, and rare diseases frequently occur with few cases, which can only obtain scarce training data with accurate labels [
56
]. This is why it is still challenging for Computer-Aided-Diagnosis to detect rare tumors such as bladder cancer, for which there are only a few medical records [
60
].
AI's next frontier
As a result, at the frontiers of AI, efforts should be underway to develop improved forms of ML that are more robust and more human-like. Enhanced algorithms that will allow autonomous vehicles to drive us around both usual and unpredictable places, and that will work as well for rare diseases as for the common ones without being excessively demanding in their requirements for data. This new generation of learners will reshape our understanding of AI and disrupt the business landscape in profound ways.
Review
This part reports on the findings of our extensive literature review conducted by examining relevant works dealing with learners' data-efficiency issue. Different perceptions to approach the problem lead to different ways to solve it. Based on the study of the related body of research, we distilled four main strategies to alleviate algorithms data hungriness. Each one is spanning its own spectrum and together they shape the advanced in this research landscape. Figure
5
categorizes existing techniques into a unified taxonomy and organizes them under the umbrella of each strategy. We devote a section to each strategy. First, we point out research exploring learning algorithms that go beyond the realm of supervised learning. Second, we review relevant techniques to enlarge artificially the training dataset. Third, we overview the different forms that learning from previous experiences can take. Finally, we introduce a new research direction that aims to conceive innovative hybrid systems that combine both high-prediction, explainability, and data-efficiency.
×
Non-supervised learning paradigms
When talking about data hungriness in ML, we are mostly referring to supervised learning algorithms, it is this type of learning that had the most voracious appetite for data. Supervised methods need labelled data to build classification and regression models and the performance of these models relies heavily on the size of labelled training data available. One straightforward strategy to alleviate this data-dependency would be then to use other learning paradigms. Paradigms that either do not require pre-existing data and could generate ones by interacting with their environment (i.e. reinforcement learning), or paradigms that need only small set of labelled data (i.e. semi-supervised learning), or paradigms that use for learning raw unlabelled data (i.e. unsupervised learning). In this section, we scan recent methods in the literature that involve these non-supervised learning paradigms.
Data augmentation
To fight the data scarcity problem and to increase generalization, the literature suggests the use of Data Augmentation (DA) techniques. DA entails a set of methods that apply mutation in the original training data and synthetically creating new samples [
122
]. It is routinely used in classification problems to reduce the "overfitting" caused by limited training data [
123
]. Indeed, when a model is trained with a small training set, the trained model tends to overly fit to the samples in the training set and results in poor generalization. DA acts as a regularizer to combat this. Considered more and more as a vital and ubiquitous instrumental data processing step in modern ML pipelines, DA has become a subject of big interest in both academic and industrial settings. Contributions in this field are actively growing; new DA techniques emerge in a regular basis. Being unable to cover all existing techniques, based on the studied literature, we rather propose a classification of existing augmentation strategies hinge on four aspects: (i) Whether the mutation/transformation is handcraft or smart (learning-based), accordingly we distinguish between basic and generative augmentations. (ii) Whether the augmentation is performed in the data or the feature space, accordingly we distinguish between data-space and feature-space augmentations. (iii) Whether the data to be augmented are acquired or come from another similar dataset, accordingly we distinguish between in situ augmentation and borrowed augmentations. (iv) Whether the data to be augmented are labeled or unlabeled, accordingly we distinguish between supervised and unsupervised augmentations. In the following, we briefly introduce the main methods and review works that made the biggest impact in each class of augmentation.
Basic vs generative augmentations
Data‐space vs feature‐space augmentation
Basic augmentations discussed above are applied to data in the input space, they are called "data warping" methods [
146
] as they generate additional samples through transformations applied in the data-space. The main challenge with such augmentation schemes is that they are often tuned manually by human experts. Hence, they are "application-dependent" (transformations are domain-specific) and they require domain expertise to validate the label integrity and to ensure that the newly generated data respects valid transformations (that would occur naturally in that domain).
On the other end of the spectrum, we have "synthetic over-sampling" methods, which create additional samples in feature-space. This class of techniques presents thus the advantage of being domain-agnostic, requiring no specialized knowledge, and can, therefore, be applied to many different types of problems [
146
,
147
]. Synthetic Minority Over-sampling Technique (SMOTE) [
148
] is a well-known feature augmentation method which handles imbalanced dataset by joining the k nearest neighbors to form new instances. Adaptive Synthetic (ADASYN) [
149
] is similar to SMOTE, they function in the same way. By contrast, ADASYN adds a random small bias to the points after creating the samples to make them not linearly correlated with their parents, which increases the variance in the synthetic data. The fact that image datasets are often imbalanced poses an intense challenge for DA. Like SMOTE and ADASYN, a lot of work has emerged focusing on restoring the balance in imbalanced images while creating new samples. Milidiu et al. [
312
] proposed the Seismo Flow, a flow-based generative model to create synthetic samples, aiming to address the class imbalance. Shamsolmoali et al. [
313
] introduced a GAN variation called CapsAN that handles the class imbalance problem by coalescing two concurrent methods, GANs and capsule network. Lee et al. [
314
] showed that pre-training DNNs with semi-balanced data generated through augmentation-based over-sampling improves minority group performance.
Furthermore, by manipulating the vector representation of data within a learned feature space, a dataset can be augmented in a number of ways, DeVries and Taylor [
147
] discussed adding noise, interpolating, and extrapolating as useful forms of feature space augmentation, while Kumar et al. [
150
] studied six feature space DA methods to improve classification, including Upsampling, Random Perturbation, Conditional Variational Autoencoder, Linear Delta, Extrapolation and Delta-Encoder.
In situ augmentations vs borrowed augmentations
Common augmentation techniques described so far are self-sufficient, that is they make use of the available small data to generate larger dataset without the need for any external data. For this, we can consider them "In situ augmentations". However, they only work under the assumption that some initial data are available in the first place. In scenarios where no primary data are available, previously discussed techniques are not applicable. A very human-like way to tackle this issue is to ask someone to lend you what you are missing (such as borrowing salt or pepper from a neighbor or asking a dress from a friend). Similarly, instead of being limited only to the available training data, a "Borrowed augmentations
"
schema -if we may call it- augments data by aggregating and adapting input-output pairs from similar but larger data sets. A typical application of this method is autonomous vehicle where training data can be transferred into a night-to-day scale, winter-to-summer, or rainy-to-sunny scale (Fig.
7
). Basically, transforming samples from a dataset to another aims at learning the joint distribution of the two domains and finding transformations between them. This line of research addresses the problem of domain shift [
151
] known as the dataset bias problem, i.e. mismatch of the joint distribution of inputs between source and target domains. An early work [
152
] that addressed the problem, proposed to learn a regularized transformation using information-theoretic metric learning that maps data in the source domain to the target domain. This is considered one of the first studies of domain adaptation [
153
] in the context of object recognition. However, this approach requires labeled data from the target domain as the input consists of paired similar and dissimilar points between the source and the target domain. In contrast, Gopalan et al. [
154
] proposed a domain adaptation technique for an unsupervised setting, where data from the target domain is unlabeled. The domain shift, in this case, is obtained by generating intermediate subspaces between the source and target domain, and projecting both the source and target domain data onto the subspaces for recognition. Unsupervised domain adaptation has been largely investigated afterward [
155
–
158
]. Recently, it was shown that a GAN objective function can be used to learn target features indistinguishable from the source ones. Hence, most recent works regarding data transportation cross-domains are based on generative models. For instance, the aforementioned technique of image-to-image translation based on GANs is a successful example of such schema, other similar techniques include neural style transfer (translate images from one style to another) [
159
], Text-to-Image Translation [
160
], Audio-to-Image Generation [
161
], Text-to-Speech synthesis [
162
] … etc. By relying on GAN, other recent works made use of this model to boost performance. Wang et al. [
163
] proposed Transferring GANs (TGANs) which incorporate a fine-tuning technique into GAN, to train this latter with low-volume target data. Yamaguchi et al. [
164
] import data contained in an outer dataset to a target model by using a multi-domain learning GAN. Huang et al. [
165
] proposed AugGAN, a cross-domain adaptation network, which allows to directly benefit object detection by translating existing detection RGB data from its original domain other scenarios. As one may note, while most works address transferring data cross domain for image generation, the challenge is still modestly explored in other domains [
166
].
Supervised vs unsupervised data augmentation
Augmentations schemas are class-preserving transformations, they rely on labeled data (supervised augmentation). However, if getting more data is hard, getting more labeled data is harder. Whilst collecting unlabeled data is easier and cheaper as human effort is not needed for labeling, a major issue is how to augment data without labels. Typically, SSL and unsupervised methods discussed previously are the best candidates to address the issue. Remarkably, tackling the challenge of using unlabeled data has been the subject of relatively few works in the literature in comparison with supervised augmentation methods. In recent work, Xie et al. [
167
] showed that data augmentation can be performed on unlabeled data to significantly improve semi-supervised learning. Their model relies on a small amount of labeled examples to make correct predictions for some unlabeled data, from which the label information is propagated to augmented counterparts through the consistency loss. Aside cycle consistency regularization, the commonly used approach for augmenting smaller labeled datasets using larger unlabeled datasets is self-training or more generally co-training [
75
], as discussed in the previous strategy, this type of training relies on an iterative process that use pseudo-labels on unsupervised data to augment supervised training. Always with the goal of leveraging a large amount of unlabeled data and a much smaller amount of labeled data for training, others methods have been proposed in the literature using methods such as Temporal Ensembling [
101
], Mean Teacher [
102
], self-paced learning [
168
], and data programming [
169
].
Discussion
Knowledge sharing
A common assumption in most ML algorithms states that the training and future (unknown) data must be drawn from the same data space and have to follow the same distribution [
182
] (as stressed before, following the PAC-learnability criteria, the distribution
D
must be stationary-see the "
Background
" section). This implies that when the task to be learned or its domain change, the model needs to be rebuilt from scratch using newly collected training data. This paradigm is called single task learning or isolated learning. The fundamental problem with this way of learning is that it does not consider any other related information or the previously learned knowledge to alleviate the need for training data for a giving task. This is in sharp contrast of how we humans learn. As discussed in the "
Background
" section, human learning is very knowledge-driven: we accumulate and maintain the knowledge learned from previous tasks and use it seamlessly in learning new tasks and solving new problems with little data and effort. Towards the ultimate goal of building machines that learn like humans, some research areas attempted to break the training data exclusive dependency by exploring the idea of using prior knowledge as additional inputs for ML models apart from standard training data. We characterize this family of approaches as knowledge sharing strategy. Depending on how, when and what extent of knowledge is shared, the research is conducted under different guises, however all approaches share the same spirit: reusing knowledge instead of relying solely on the tasks' training data. Next, we investigate the four main ways of sharing knowledge found in the literature, namely (A) Transfer Learning, (B) Multi-Task-Learning, (C) Lifelong Learning, and (D) Meta-Learning.
Transfer Learning
Multi-task learning
Lifelong learning
One of the long-standing challenges for both biological systems and computational models (especially ANN) is the stability-plasticity dilemma [
216
]. The basic idea is that a learner requires plasticity for the integration of new knowledge, but also stability in order to prevent the forgetting of previous knowledge. The dilemma is that while both are desirable properties, the requirements of stability and plasticity are in conflict. Stability depends on preserving the structure of representations, plasticity depends on altering it. An appropriate balance is difficult to achieve. Generally, ANN models tend often to have excessive plasticity, a problem that is dramatically referred to as "catastrophic forgetting" (or "catastrophic interference") [
216
] which basically means the loss or disruption of previously learned knowledge when a new task is learned. Recently, a number of approaches have been proposed to mitigate catastrophic forgetting. They aim to design models that are sensitive to, but not disrupted by, new data. These approaches are categorized as lifelong/continual learning (LL) approaches. LL embodies a knowledge sharing process as it makes use of prior knowledge from the past observed tasks to help continuously learning new/future tasks. Hence, LL studies scenarios where a large number of tasks come over time. Thus, to deal with the continuous stream of information, LL approaches include essentially two elements: (a) a retention strategy to sequentially retain previously learned knowledge and (b) a transfer mechanism to selectively transfer that knowledge when learning a new task. Most of the research effort in LL has focused primarily on how to retain knowledge, in doing so, the focus has been shifted to counter catastrophic forgetting. various approaches have been proposed in this sense including (i) architectural methods, (ii) regularization methods, and (iii) rehearsal methods [
217
]. A high-level analysis of LL literature shows that since its introduction 25 years ago in [
218
], LL concept has mainly evolved in respect of the four-learning paradigms:
(i)
Lifelong supervised learning
: Early contributions in this area were based on memory systems and neural networks. Thrun [
219
] proposed two memory-based learning methods: k-nearest neighbors and Shepard's method. Although they are still used today, memory-based systems suffer from the drawback of large working memory requirements as they require explicit storage of old information [
216
]. On neural networks level, initially, Thrun and Mitchell worked [
220
] on a LL approach called explanation-based neural networks EBNN. Since, Silver et al. have extensively work on the extension and the improvement of the neural network approaches through many works [
221
–
223
]. Furthermore, a lifelong naive bayesian classification technique was proposed by Chen et al. [
224
], which is applied to a sentiment analysis task. Ruvolo and Eaton [
225
] proposed an efficient LML algorithm (ELLA) to improve an MTL method to make it a LL method. Clingerman and Eaton [
226
] proposed GP-ELLA to support Gaussian processes in ELLA.
(ii)
Lifelong unsupervised learning
: Works in this area are mainly about lifelong topic modeling and lifelong information extraction. Lifelong Topic Modeling approaches extract knowledge from topic modeling results of many previous tasks and utilizes the knowledge to generate coherent topics in the new task related works in this vein include [
227
,
228
]. As the process of information extraction is by nature continuous and cumulative, information extraction represents an evident area for applying LL. Significant works of this line of research include [
229
,
230
].
(iii)
Lifelong semi-supervised learning
: The most well-known and impactful work in this area is NELL, which stands for Never-Ending Language Learner [231 − 230]. NELL is a lifelong semi-supervised learning system that has been reading the Web continuously for information extraction since January 2010, and it has accumulated millions of entities and relations.
(iv)
Lifelong reinforcement learning
: Thrun and Mitchell [
218
] first studied lifelong reinforcement learning for robot learning. Recently, many works have been proposed in this area due to the recent surge in research in RL after being successfully used in the computer program. Bou Ammar et al. [
232
] presented a policy gradient efficient lifelong reinforcement learning algorithm. Tessler et al. [
233
] proposed a lifelong learning system that transfers reusable skills to solve tasks in a video game. Rolnick et al. [
234
] introduced CLEAR, a replay-based method that greatly reduces catastrophic forgetting in multi-task reinforcement learning.
By analyzing the LL literature, we note that despite the first pioneering attempts and early speculations, research in this field has never been carried out extensively until the recent years. In their book, Chen et al. [
235
] emphasized some reasons behind the slow advancement. The main reason according to them is that ML research in the past 20 years focused only on statistical and algorithmic approaches. Moreover, much of the past ML research and applications focused on supervised learning using structured data, which are not easy for LL because there is little to be shared across tasks or domains. They also underlined the fact that many effective ML methods such as SVM and deep learning cannot easily use prior knowledge even if such knowledge exists. However recently as most of the limits caused by these factors have been exceeded, LL is becoming increasingly a rich area of scientific contributions and new approaches have emerged. Notably, continual learning in DNN [
216
] and lifelong interactive knowledge learning for chatbots [
236
]. Still, we believe that existing LL literature does not sufficiently cover the evaluation aspect, that is what makes a LL system successful, how to compare existing LL algorithms, and what metrics are most useful to report. Hence, much more efforts are expected in the research area for years to come.
Meta‐learning
Meta-learning, or learning to learn (LTL), improves the learning of a new task by using meta-knowledge extracted across tasks [
237
]. In a nutshell, LTL treats learning tasks as learning examples. It aims to improve the learning algorithm itself, given the experience of multiple learning episodes. Basically, in a meta-learning system, we distinguish the meta-learner, which is the model that learns across episodes, and the inner-learner, which is instantiated and trained inside an episode by the meta-learner. More specifically, the inner-learner model, typically a CNN classifier, is initialized, and then trained on the support set (e.g., the base training set). The algorithm used to train the inner-learner is defined by the meta-learner model. This latter, updates the inner-learner to be able to improve while solving a task in the classic way (base learning) with only a very small set of training examples. At the end of the episode, the meta-learner's parameters are trained from the loss resulting from the task learning error [
238
]. Thus, meta-learning is tightly linked to the process of collecting and exploiting meta-knowledge. Meta-knowledge collecting is performed by extracting algorithm configurations such as hyperparameter settings, pipeline compositions and/or network architectures, the resulting model evaluations, the learned model parameters, as well as measurable properties of the task itself, also known as meta-features. Then the meta-knowledge is transferred to guide the search for optimal models for new tasks [
239
].
From our perspective, we consider LTL a tool for knowledge sharing more than an approach of reusing knowledge per se. Indeed, in the scanned literature, LTL is usually introduced as a method to solve other knowledge-sharing scenarios. Particularly, LTL is commonly described as the de facto method to solve few-shot learning (FSL) problems [
7
], a regime where only few experiences are available. Therefore, we propose in the following to review LTL methods in respect of the three discussed approaches, namely: TL, MTL, and LL, while shedding light on FSL, the most popular instantiation of LTL in the field of supervised learning.
A.
Meta-learning-based methods for FSL
As the name implies, FSL refers to the problem of learning a new concept or task with only a few training examples or no pre-labeled learning example [
7
]. FSL is not a knowledge sharing approach itself, but it is an umbrella term encompassing techniques that make use of prior knowledge methods to deal with data scarcity scenarios. There are three main variants of FSL, (i) zero-shot learning [
240
], which deals with learning a task that has no associated labeled training samples, (ii) one-shot learning [
241
] where tasks are learned from a single example, and (iii) low shot learning, assumes that a handful (typically 2–5) labeled examples exist for target/novel classes. Recently, FSL has sparkled with several successful applications in literature including few-shot classification [
242
], few-shot object detection [
243
], semantic segmentation [
244
], and landmark prediction [
245
]. Generally, existing FSL models fall into two main groups, (i) Hallucination-based methods (practically data augmentation) deal directly with the data scarcity by "learning to augment", however DA could alleviate the issue, but does not solve it. In this section, we focus on the second group (ii) Meta-learning-based methods that tackle the FSL problem by "learning to learn". The majority of this class of methods can be labeled as either a metric learning algorithm or as a gradient-based meta-learner.
(i)
Metric learning algorithm
: These methods address the FSL problem by "learning to compare". The basic idea of metric learning is to learn a distance function between data points (like images). It has proven to be very useful for solving FSL problem for classification tasks: instead of having to fine-tune on the support set (the few labeled images), metric learning algorithms classify query images by comparing them to the labeled images. Koch et al. [
246
] proposed the Siamese Neural Networks to solve few-shot image classification. Their model learns a siamese network by metric-learning losses from a source data, and reuses the network's features for the target one-shot learning task. Vinyals et al. [
247
] proposed Matching Networks that use an episodic training mechanism. Snell et al. [
248
] introduced prototypical Networks that learn a metric space in which classification can be performed by computing distances to prototype representations of each class. Sung et al. [
249
] proposed Relation Network that uses CNN-based relation module as a distance metric. Li et al. [
250
] designed a model named Covariance Metric Networks (CovaMNet) to exploit both the covariance representation and covariance metric based on the distribution consistency for the few-shot classification tasks. Wertheimer et al. [
251
] localized objects using a bounding box. Garcia et al. [
242
] used Graph Neural Network based model. Despite the rich contributions in this line of research, relation measure, that is how to robustly measure the relationship between a concept and a query image remains a key issue in this class of FSL methods.
(ii)
Gradient-based Meta-Learning
: These methods address the FSL problem by "learning to optimize". They embed gradient-based optimization into the meta learner. More specifically, in such models, there is an inner- loop optimization process that is partially or fully parameterized with fully differentiable modules. The methods of this class differ according their choice of the meta-model algorithm. The most famous meta-learners in the literature are perhaps (i) Meta-LSTM introduced by Ravi & Larochelle [
252
], a meta-learner that uses a Long-Short-Term-Memory network to replace the stochastic gradient decent optimizer and the weight-update mechanism. And (ii) Model-Agnostic Meta-Learning (MAML) [
253
] is currently one of the most elegant and promising LTL algorithms. MAML provides a good initialization of a model's parameters to achieve optimal fast learning on a new task with only a small number of gradient steps. This method is compatible with any model trained with gradient descent (model-agnostic), and has been shown to be effective in many classification and reinforcement learning applications. Following this line of work, many recent studies [
315
–
318
] focused on learning better initialization by adaptively learning task-dependent modifications. In these works, the inner-loop optimization is generally based on first-order optimizer algorithms such as SGD and Adam. A few recent studies propose optimizer-centric approaches [
319
–
321
], they are models that focus not only on adjusting the optimizer algorithm but on learning the inner optimizer itself.
B.
Meta-learning in TL setting
There are many works in the literature that combined TL with LTL. Aiolli [
254
] proposed an approach to transfer learning based on meta kernel learning. Eshratifar et al. [
255
] propose a joint training approach that combines both TL and meta-learning loss functions into a learning algorithm. Sun et al. [
256
] proposed a novel FSL method called meta-transfer learning which learns to adapt a DNN for FSL tasks. Later, the authors introduced the hard task meta-batch scheme as a learning curriculum that further boosts the learning efficiency of the proposed meta transfer learning [
257
]. Li et al. [
258
] bring forward a novel meta-transfer feature method (MetaTrans) for measuring the transferability among domains. Some of the recent applications of meta-transfer learning include meta-transfer learning for learning to disentangle causal mechanisms [
259
], meta-transfer learning for zero-shot super-resolution [
260
], meta-transfer learning for code-switched speech recognition [
261
], and meta transfer learning for adaptive vehicle tracking in UAV Videos [
262
].
3
Meta-learning in MTL setting
LTL has recently emerged as an important direction for developing algorithms for MTL. Indeed, meta-learning can be brought in to benefit MTL, notably by learning the relatedness between tasks or how to prioritize among multiple tasks. In this vein, Lin et al. [
263
] proposed an adaptive auxiliary task weighting to speed up training for reinforcement learning. Franceschi et al. [
264
] proposed a forward and reverse gradient-based hyperparameter optimization for learning task interactions. Epstein et al. [
265
] proposed a meta-learning framework for extracting sharing features among multiple tasks that are learned simultaneously. Chen et al. [
266
] used a shared meta-network to capture the meta-knowledge of semantic composition and generate the parameters of the task-specific semantic composition models in MLT setting. Amit et al. [
267
] proposed a PAC-Bayes meta-learning method designed for multi-task learning.
4
Meta-learning in LL setting
LL can also be realized through LTL. Riemer et al. [
268
] proposed a framework called Meta-Experience Replay (MER) that integrates meta-learning and experience replay for continual learning. Javed et al. [
269
] proposed OML, a meta-learning objective that directly minimizes catastrophic interference by learning representations that accelerate future learning and are robust to forgetting under online updates in continual learning. He et al. [
270
] proposed task agnostic continual learning framework based on meta-learning that is implemented by differentiating task specific-parameters from task agnostic parameters, where the latter are optimized in a continual meta-learning fashion, without access to multiple tasks at the same time. Munkhdalai et al. [
271
] introduced a meta-learning model called MetaNet that supports meta-level LL by allowing ANN to learn and to generalize a new task or concept from a single example on the fly. Vuiro et al. [
272
] proposed a meta-training scheme to optimize an algorithm for mitigating catastrophic forgetting. Xu et al. [
273
] described an LTL method to improve word embeddings for a lifelong domain without a large corpus.
Discussion
In this section, by knowledge sharing we referred to all types of learning based on prior experiences with other tasks. When, how, and what knowledge is shared determinate the class of methods (Table
3
summarizes the reviewed class of methods). Nevertheless, throughout the literature, we noted a number of terminology inconsistencies. Phrases such as "transfer learning" and "multi-task learning" or "few-shot learning" and "meta-learning" are sometimes used interchangeably. This is often a source of confusion as the studied concepts are closely related and boundaries between them aren't always clear. Certainly, the reviewed approaches are similar in their common goal of knowledge reuse, however, they are different in their specific ways to handle knowledge transfer (Fig.
8
highlight the transfer mechanism of each approach). TL improves the learning of a target task through the transfer of knowledge from a related source task that has already been learned. MTL considers how to learn multiple tasks in parallel, at the same time, and exploit their intrinsic relationship, such that they help each other to be learned better. LL is sequential learning that continually learns overtime by accommodating new knowledge while retaining previously learned experiences. Meta-learning transfers meta-knowledge across tasks, it can thus be considered a meta-solution to transfer knowledge in TL, MTL, and LL. FSL is a problem and not a solution, that studies learning tasks with a few experiences. Hence, reviewed knowledge sharing solutions can be used to solve this problem, particularly meta-learning approaches. Among the five concepts, TL is probably the largest one, as all reviewed approaches involve, at some level, transfer related operations. However, it is important to note that TL is unidirectional, its goal is to improve the learning of only the target task, learning of the source task(s) is irrelevant and not considered. Similarly, LL (in its vanilla version) only transfer knowledge forward to help future learning and do not go back to improve the model of previous tasks. While in MTL all tasks and data are provided together, allowing the model to be trained on and then to improve all tasks at the same time, but at a potentially high computational cost. Recently, backward or reverse knowledge transfer is increasingly studied in the context of LL [
274
]. Furthermore, TL and MLT typically need only few similar tasks and do not require the retention of explicit knowledge. LL, on the other hand, needs significantly more previous tasks in order to learn and to accumulate a large amount of explicit knowledge so that the new learning task can select the suitable knowledge to be used to help the new learning. Hence, the growth of the number of tasks and knowledge retention are key characteristics of LL, this why many optimization efforts have been observed in the presented literature regarding these two aspects. On another note, meta-learning trains a meta-model from a large number of tasks to quickly adapt to a new task with only a few examples. It can be useful for better knowledge retention through metric learning or for measuring relatedness between tasks or to select the useful knowledge to be transferred. However, one key assumption made by most meta-learning techniques is that the training tasks and test/new tasks are from the same distribution, while other approaches do not make this assumption. This is a major weakness that can limit the scope of LTL application and which has to be seriously addressed in the future LTL research.
Despite the underlined differences, clearly, knowledge sharing approaches are closely related, they share many challenging issues that are expected to preoccupy the future literature in this field as well as key characteristics that allow them to work collaboratively and synergistically. For example, if we continuously apply TL in a learning system, we can obtain a lifelong machine learning system, inversely we can view TL as LL system in the particular case where the number of the tasks is two. On the other hand, LL could also be considered as online MTL where we deal with multiple tasks, and data points arrive in sequential order. Another special case of LL that is worth to be mentioned that at level, is curriculum learning [
275
]. Similarly to MLT, in this case, all tasks and data are made available, but the problem is to identify the optimal order in which to train on data for the most efficient and effective learning. An intuitive type of curriculum is to learn tasks from "easy" to "hard" (similar to the way humans often learn new concepts). Another common characteristic is the regularization effect, knowledge sharing approaches, especially those dealing with multiple tasks, benefit from the effect regularization due to parameter sharing and of the diversity of the resulting shared representation. They also somehow implicitly augment data (e.g., domain adaptation).
On the other end of the spectrum, knowledge sharing approaches share also the same concerns. Notably, the effectiveness of all reviewed approaches depends on the task relatedness, defining task similarity is a key overarching challenge. As mentioned before, considerably less attention has been given to the rigorous evaluation to compare between methods of the same approach or between approaches of different nature. Also, dealing with knowledge implies to answer some important questions such as what forms of knowledge are important, how to represent them, and what kinds of reasoning capabilities are useful, since reasoning allows the system to infer new knowledge from existing knowledge, which can be used in the new task learning. However, so far, little research has been done to address these questions in knowledge sharing literature. Hence, we believe that research in knowledgeable systems needs more engagement and wider attention of academic researchers, more efforts are expected in order to bring this fields to maturity and make it able to compete classical paradigms of learning.
×
2.4 Hybrid learners
Discussion
All in all, there is no general standard solution regarding how to cure data hungriness, many perceptions exist but none of them can be asserted to be an absolute solution. Beyond research laboratories, results produced in real-world conditions indicate that existing techniques are yet to be industrialized. And more importantly, with the absence of rational metrics to evaluate and compare techniques, we cannot objectively justify the choice of a technique over another. That being said, we believe that research on this issue is just in its infancy. Without a doubt, considering the facts from industrial and academic worlds, it is a golden time for data-efficient algorithms to rise. However, considering what has been done in the literature so far, improvements are expected from the community working on the issue in order to advance research in this area. In this section, we discuss some research directions and open challenges distilled from the surveyed works, we propose to group them in four themes, namely: (i) Hybridization, (ii) Evaluation, (iii) Automation, and (iv) Humanization.
Hybridization.

The last strategy discussed in the review advocates the use of hybrid systems in order to benefit from the strength of each component and achieve more powerful systems. This perception is an interesting avenue for future research, in the sense that further value-added combinations can be investigated.
In the literature, we have seen how some techniques from the same strategy can be used in complementary to each other, like generative augmentations and basic transformations in DA, and meta-learning and TL in knowledgeable systems. However, works that study this kind of composition are still limited in both variety and depth. Furthermore, hybridization of techniques from different strategies is restrictively steered, in some way, towards almost one direction; combining DA with TL for DNN as an effective method for reducing overfitting, improving model performance, and quickly learning new tasks with limited dataset. Much research has been devoted into this vein [
287
–
289
], the aim is to develop practical software tools for systematical integration of DA and TL into deep learning workflows and helping engineers utilize the performance power of these techniques much faster and more easily. It is indeed the best we can hope to empower DNN and mitigate its limitations. However, we believe it is also healthy to explore the potential of other innovative combinations similar to neural-symbolic systems, that not only integrate the reviewed techniques but also call upon other domains such as evolutionary approaches, statistical models, and cognitive reasoning. In this sense, multi-disciplinary studies like this paper are needed to build links between backgrounds and domains that are studied separately and to bring closer their bodies of research that are moving in different directions. Here, we intuitively and seamlessly bridged between the different strategies by considering, for instance, that FSL problem can be viewed as a semi-supervised learning problem with few available labeled data. Its aim is to transfer the knowledge of learning (e.g., meta-learning) from the source tasks to the target ones. Domain adaptation, which is a particular way of transfer learning is also a useful technique of data augmentation. We believe that making connections and enabling hybridization is a rich, under-explored area for future research that could help to converge to one unified solution. A general, adaptable, data-resistant system that will perform well in domains where ample data is available but also in data-scarce domains. It's far from obvious how to combine all the pieces and to explore others to conceive such custom systems that work on both settings, but researchers have to shift their attention towards this goal in order to fill the gap in thinking of how to build robust AI.
Evaluation.

There are very few studies in the literature that compare empirically the performance of techniques of the same strategy, and even fewer techniques of different strategies.
Semi-supervised and unsupervised methods are often evaluated based on their performances on downstream tasks by using datasets such as CIFAR-10, ImageNet, Places, and Pascal VOC. CIFAR-10 and SVHN are popular choices for evaluating the performances of semi-supervised models by training them with all unlabeled data and various amount of labeled examples. To provide a realistic evaluation, it is important to establish more high-quality baselines to allow for proper assessment of the added value of the unlabeled data. Researchers should thus evaluate their algorithms on a diverse suite of data sets with different quantities of unlabeled data and report how performance varies with the amount of unlabeled data. Oliver et al. [
119
] compared several SSNN on two image classification problems. They reported substantial performance improvements for most of the algorithms, and observed that the error rates declined as more unlabeled data points were added. These results are interesting in the sense that they indicate that, in image classification tasks, unlabeled data used by ANN can drive consistent improvement in performance. Likewise, it would be interesting to explore more empirical evaluations to draw more promising results that will guide research for better unlabeled data-based learners.
As for DA and knowledgeable systems, more theory and formalisms are needed in order to accurately compare and fairly evaluate techniques from these strategies. Indeed, despite the rapid progress of practical DA techniques, precisely understanding their benefits remains ambiguous. There is no common theoretical understanding regarding how training on augmented data affects the learning process, the parameters, and the overall performance. This is exacerbated by the fact that DA is performed in diverse ways in modern ML pipelines, for different tasks and domains, thus precluding a general theoretical framework. Hence, more theoretical insights are expected to theoretically characterize and understand the effect of various data augmentations used in practice in order to be able to evaluate their benefits. On the other hand, knowledgeable systems research community still does not have a good understanding of what the knowledge is in general, how to represent knowledge, and how to use knowledge in learning effectively. A unified theory of knowledge and the related issues is urgently needed in order to compare between knowledgeable systems and to measure how they optimize data requirement.
Certainly, enriching the evaluation baselines of each strategy is an important research avenue to pursue. However, the ultimate goal would be to develop approaches to evaluate in an abstract level, that is to be able to evaluate an altered data-hungry system by measuring how the alteration techniques, abstracting from their nature, have optimized the need for data, and by verifying the performance resistance against the change in the availability of data.
Automation.
A common research question discussed in the reviewed strategies is automated design. Automatic generation of a DA schema for a given dataset or automatic learning of a transfer algorithm for a given domain or tasks, are examples of the projection of the general concept of Automated Machine Learning (AutoML) [
290
]. AutoML has recently emerged as a novel idea of automating the entire pipeline of learners' design by using ML to generate better ML. AutoML is advertised as a mean to democratize ML by allowing firms with limited data science expertise to easily build production-ready models in an automatic way, which will accelerate processes, reduce errors and costs, and provide more accurate results, as it enables businesses to select the best-performing algorithm. Practically, AutoML automates some or all steps of a standard ML pipeline that includes data preparation, feature engineering, model generation, and model evaluation [
290
]. Hence, one of the missions of autoML is to automatically manage data quality and quantity in the first step of the pipeline. Currently, autoML services rely only on data searching [
291
] and data simulator [
292
] to deal with effective data acquiring, we expect however that advances in autoML will deeply revolutionize the way we deal with data needs in ML pipeline.
Furthermore, it is worth to highlight the strong interaction between autoML and the reviewed techniques. As discussed before autoML as a general concept can also be instantiated for DA [
172
–
175
] and TL [
197
,
198
] solutions that can also be packaged in an end-to-end automatic process. On the other way around, DA, TL, and other techniques are very useful for autoML tools. In the data preparation step, DA can be regarded as a tool for data collection and as a regularizer to avoid overfitting. In model generation step, as auoML become most popular for the design of deep learning architectures, neural architecture search (NAS) techniques [
293
] which target at searching for good deep network architectures that suit the learning problem are mostly used in this step. However, this method has a high computational cost, to address this, TL can use knowledge from prior tasks to speed up network design. In this vein, Wong et al. [
294
] proposed an approach that reduces the computational cost of Neural AutoML by using transfer learning. They showed a large reduction in convergence time across many datasets. Existing AutoML algorithms focus only on solving a specific task on some fixed datasets. However, a targeted high-quality AutoML system should have the capability of lifelong learning. Pasunuru et al. [
295
], introduced a continual architecture search (CAS) approach enabling lifelong learning. In addition, as the core idea of auoML is to learn to learn, it is natural to find a growing body of research that combines meta-learning and autoML, particularly for NAS improvement [
296
,
297
]. AutoML has also been studied in few-shot learning scenarios, for instance, Elsken et al. [
297
] applied NAS to few-shot learning to overcome the data scarcity, while they only search for the most promising architecture and optimize it to work on multiple few-shot learning tasks. Recently, the idea of unsupervised autoML has begun to be explored, Liu et al. [
298
] proposed a general problem setup, namely unsupervised neural architecture search (UnNAS), to explore whether labels are necessary for NAS. They experimentally demonstrated that the architectures searched without labels are competitive with those searched with labels.
Humanization.

At the root of every intelligent system is the dream of building machines that learn and think like people. Naturally, all attempts to cure data hunger behavior of ML models stem from mimicking the mechanism of human. Currently, humans still retain a clear advantage in terms of sample efficiency of learning. Hence, an obvious research path to keep pursuing is to explore more human-inspired theories and human-like techniques.
We contend that the quest for non-data hungry learning may profit from the rich heritage of problem descriptions, theories, and experimental tools developed by cognitive psychologists. Cognitive psychologists promote a picture of learning that highlights the importance of early inductive biases, including core concepts such as number, space, and objects, as well as powerful learning algorithms that rely on prior knowledge to extract knowledge from small amounts of training data. Studies and insights drawn from cognitive and psychology can then potentially help to examine and understand mechanisms underlying human learning strengths. After all, FSL has been modeled after children's remarkable cognitive processes to generalize a new concept from a small number of examples. According to developmental psychologists, humans fast learning is hugely reliant on cognitive biases, Shinohara et al. [
299
] suggested symmetric bias and mutually exclusive bias as the two most promising cognitive biases that can be effectively employed in ML tasks. Following this line of thought, many advances might come from exploring other cognitive abilities, an interesting avenue might be the study of the commonsense knowledge, how it develops, how it is represented, how it is cumulated, and how it is used in learning. A related study would be to explore intuitive learning theories of physical and social domains. Children at early age have primitive knowledge of physics and social rules, whether learned or innate, it is an intriguing area of research to investigate the prospects for embedding or acquiring this kind of intuitive knowledge in machines, and to study how this could help capturing more human-like learning-to-learn dynamics that enable much stronger transfer to new tasks and new problems, and thus, accelerate the learning of new tasks from very limited amounts of experience and data.
Conclusions
This paper provided a comprehensive survey on the current progress regarding data-efficiency in ML, a promising area in AI that has been attracting prominent research attention in recent years. Understanding the data-efficiency issue from different perspectives helped to categorize typical methods along four lines of research, according to how they solve the issue, namely, by using non-supervised algorithms, data augmentation, shared knowledge, or hybrid systems. In each category, advances and challenges were thoroughly discussed and some summaries and insights were presented.
The key findings motivate the need for more value-added synergy between existing data-efficient methods in order to build more robust systems. The automated ML design was also identified as an important avenue for optimizing the way AI is using massive data in the ML pipeline. Furthermore, the results also suggest the necessity of drawing more insight from cognitive science and behavioral studies to achieve data-efficient human-like learning.
Acknowledgements
Not applicable.
Ethics approval and consent to participate
Not applicable.
Consent for publication
Not applicable.
Competing interests
The author declare that she has no competing interests.
Open Access
This article is licensed under a Creative Commons Attribution 4.0 International License, which permits use, sharing, adaptation, distribution and reproduction in any medium or format, as long as you give appropriate credit to the original author(s) and the source, provide a link to the Creative Commons licence, and indicate if changes were made. The images or other third party material in this article are included in the article's Creative Commons licence, unless indicated otherwise in a credit line to the material. If material is not included in the article's Creative Commons licence and your intended use is not permitted by statutory regulation or exceeds the permitted use, you will need to obtain permission directly from the copyright holder. To view a copy of this licence, visit
http://​creativecommons.​org/​licenses/​by/​4.​0/​
.
Publisher's note
Springer Nature remains neutral with regard to jurisdictional claims in published maps and institutional affiliations.