09-11-2020 | CIGRE 2020 | Issue 8/2020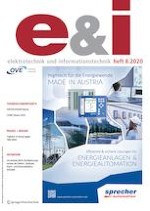 Achievements, experiences, and lessons learned from the European research infrastructure ERIGrid related to the validation of power and energy systems
Authors:

T. I. Strasser, E. C. W. de Jong, M. Sosnina, J. E. Rodriguez-Seco, P. Kotsampopoulos, D. Babazadeh, K. Mäki, R. Bhandia, R. Brandl, C. Sandroni, K. Heussen, F. Coffele
Important notes
Paper submitted for the CIGRE Session 2020, SC-C6, August 27 – 28, 2020, online.
Publisher's Note
Springer Nature remains neutral with regard to jurisdictional claims in published maps and institutional affiliations.
Abstract
Power system operation is of vital importance and must be developed far beyond today's practice to meet future needs. Almost all European countries are facing an abrupt and very important increase of renewables with intrinsically varying yields which are difficult to predict. In addition, an increase of new types of electric loads and a reduction of traditional production from bulk generation can be observed as well. Hence, the level of complexity of system operation steadily increases. Because of these developments, the traditional power system is being transformed into a smart grid. Previous and ongoing research has tended to focus on how specific aspects of smart grids can be developed and validated, but until now there exists no integrated approach for analysing and evaluating complex smart grid configurations. To tackle these research and development needs, a pan-European research infrastructure is realized in the ERIGrid project that supports the technology development as well as the roll-out of smart grid technologies and solutions. This paper provides an overview of the main results of ERIGrid which have been achieved during the last four years. Also, experiences and lessons learned are discussed and an outlook to future research needs is provided.