24-06-2020 | Original Article | Issue 6/2021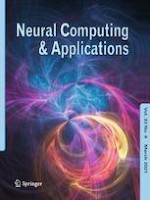 Aesthetical criterion in art and science
Journal:
Authors:

Miloš Milovanović, Gordana Medić-Simić
Important notes
Publisher's Note
Springer Nature remains neutral with regard to jurisdictional claims in published maps and institutional affiliations.
Abstract
In the paper, the authors elaborate a recent research concerning the originality of artworks in terms of self-organization in the complex systems physics. It has been demonstrated that the originality issue, so conceived leads to a criterion of applied aesthetics that is not restricted to the fine arts domain, but covers also physics, biology, cosmology and other fields construed in the complex systems terms. It is a truth criterion related to the traditional personality conception, transcending gnoseological dualism of subjective and objective reality that is a characteristic of the modern humanities. The signal processing model developed in accordance with the criterion concerns neuroaesthetics indicating an opportunity of its computational foundation. Fechner's law reproduced by statistical properties of the model, that relates the outer phychophysical scaling of a stimulus to the inner psychophysical sensation scale, is a confirmation of its adequacy. The impact to psychology, education and other humanities is briefly indicated.