27-06-2020 | Regular Paper | Issue 5/2020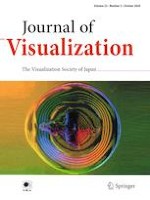 Affordable schlieren visualization methods for understanding three-dimensional supersonic flows
Journal:
Authors:

S. Vaisakh, T. M. Muruganandam
Important notes
Publisher's Note
Springer Nature remains neutral with regard to jurisdictional claims in published maps and institutional affiliations.
Abstract
This article discusses affordable schlieren methods which can visualize hidden details in three-dimensional high-speed flow. Mainly, two schlieren methods are brought to light, namely
inclined schlieren
and
focusing schlieren.
These two methods have been applied to visualize three-dimensional flow fields like normal shock boundary layer interaction in ducts and flows with shock–shock interactions. The paper explains the possibility of measuring normal shock oscillation in spanwise/transverse direction. Shock height variation across the duct span is also illustrated, using
inclined schlieren
. Scanning of the focusing schlieren setup can give planar views of three-dimensional shock–shock interactions. It is also shown that the two methods can be merged to give the
inclined focusing schlieren
method which can also be used to understand three-dimensional flow fields. Further, the possibilities and limitations of these flow visualization methods have been discussed.
Graphic abstract
×