Published in: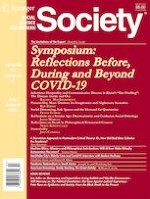 02-09-2020 | Profile
American Dreaming: Really Reading
The Great Gatsby
Published in: Society | Issue 4/2020
Log in
Abstract
F. Scott Fitzgerald's
The Great Gatsby
(1925) is one of the best known and most widely read and taught novels in American literature. It is so familiar that even those who have not read it believe that they have and take for granted that they know about its main character and theme of the American Dream. We need to approach
The Great Gatsby
as if it were new and really read it, paying close attention to Fitzgerald's literary language. His novel gives us a vivid depiction of and insight into income inequality as it existed in the 1920s and, by extension, as it exists today, when the American Dream is even more limited to the fortunate few, not within reach of the many. When we really read
The Great Gatsby
, we perceive and understand the American dimension of the novel and appreciate, too, the global range and relevance that in it Fitzgerald has achieved. It is a great American book and a great book of world literature.