07-02-2021 | Original Research | Issue 1/2021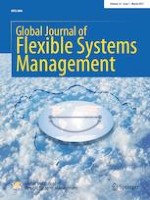 An Empirical Analysis of Impact of Organizational Strategies on Critical Success Factors of Business Process Reengineering
Authors:

Niraj Kumar Vishvakarma, R. R. K. Sharma, Anup Kumar
Important notes
Publisher's Note
Springer Nature remains neutral with regard to jurisdictional claims in published maps and institutional affiliations.
Abstract
This study empirically investigates the influence of organizational strategies on critical success factors of business process reengineering (BPR) related to the scope, efficiency, effectiveness, direction of information flow, and resistance to change during the BPR implementation project. The study adopts the organizational typology propose by Miller and Roth (Manag Sci 40(3):285–304, 1994,
https://​doi.​org/​10.​1108/​0144357081086720​4
) to categorize the organizations into three strategic groups (caretakers, marketeers, and innovators). For this study, the data have been collected from 131 organizations involved in BPR-related activities. This study uses various statistical techniques like cluster analysis, principal component, and post hoc analysis, to analyze the collected data. The data analysis shows an impact of organizational strategies on BPR factors like scope, efficiency, and bottom-up communication. Moreover, there are also some factors where organizational strategies do not play a significant role, but these factors are crucial for all the organizational strategy types.