Published in: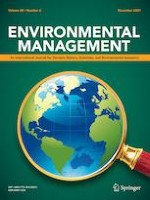 Open Access 09-09-2021
An Impact Assessment of Beach Wrack and Litter on Beach Ecosystem Services to Support Coastal Management at the Baltic Sea
Published in: Environmental Management | Issue 6/2021
Abstract
As accumulation zones, sandy beaches are temporal sinks for beach wrack and litter, both often seen as nuisances to tourists. Consequently, there is a need for beach management and an enhanced political interest to evaluate their ecosystem services. We applied a new online multidisciplinary assessment approach differentiating between the provision, potential, and flow at German and Lithuanian beaches (Southern Baltic Sea). We selected a set of services and assessed four beach scenarios developed accordingly to common management measures (different beach wrack and litter accumulations). We conducted comparative assessments involving 39 external experts using spread-sheets and workshops, an online survey as well as a combined data-based approach. Results indicated the relative importance of cultural (52.2%), regulating and maintenance (37.4%), and provisioning services (10.4%). Assessed impact scores showed that the removal of beach wrack is not favorable with regard to the overall ecosystem service provision. Contrarily, the removal of litter can increase the service flow significantly. When removing beach wrack, synergies between services should be used, i.e., use of biomass as material or further processing. However, trade-offs prevail between cultural services and the overall provision of beach ecosystem services (i.e., coastal protection and biodiversity). We recommend developing new and innovative beach cleaning techniques and procedures, i.e., different spatio-temporal patterns, e.g., mechanical vs. manually, daily vs. on-demand, whole beach width vs. patches. Our fast and easy-to-apply assessment approach can support decision-making processes within sustainable coastal management allowing us to show and compare the impacts of measures from a holistic ecosystem services perspective.
Supplementary Information
Publisher's note
Springer Nature remains neutral with regard to jurisdictional claims in published maps and institutional affiliations.
Introduction
The prevailing question of this study is how marine litter and beach wrack affect Baltic sandy beach ecosystem services. As representative areas for high impacted beaches, we focused on sandy beaches in Germany and Lithuania. They exhibit different hydrodynamics (e.g., exposition, fetch), socioeconomic characteristics (e.g., population, uses, hinterland), and environmental conditions (e.g., seagrass meadows in front of the shore). The aims of this study were (1) to identify and assess the importance of ecosystem services for the overall provision at sandy Baltic beaches, (2) to develop beach scenarios that are representative of common Baltic beach management, (3) to assess the impact of beach wrack and litter on beach ecosystem services using two new remote and multidisciplinary expert-based assessment approaches, (4) to further differentiate between ecosystem service potential and flow by a combined data-based assessment approach, (5) to show trade-offs and synergies between beach management measures and give recommendations for improved beach management by showing its practical relevance, (6) to show applicability and opportunities of ES assessments within international coastal and marine policy implementation.
Management of Sandy Baltic Beaches in Germany and Lithuania
In the Baltic, Germany has by far the highest pressure from coastal tourism with 77.29 million overnight stays yearly (Eurostat
2019
) (Fig.
1
). The German Baltic outer coast has a length of 720 km including 450 km of sandy beaches (Kliewe and Sterr
1995
), that are mainly of dissipative character due to hydrodynamic conditions as low water depth, low wave exposition, short fetches, and little slope (Froehle and Fittschen
1998
). Only 22 km of the coastline is under nature protection including several Natura 2000 habitats and two national parks (Vorpommersche Boddenlandschaft and Jasmund) (Schumacher
2008
). Due to dense populations of seaweed, beach wrack washed ashore mainly consists of eelgrass (mainly of
Zostera marina L
., rare
Zostera noltii Hornem
.) and brown algae (e.g.,
Fucus vesiculosus L
.) (Chubarenko et al.
2021
). Comparatively high amounts of up to 1,000 kg/m year
−1
with an average of 269 kg/m of beach wrack (in total 4,900 t) are projected to accumulate annually (Mossbauer et al.
2012
). Accumulation hot spots are more common at western beaches (e.g., Island of Poel or Boltenhagen), but also at piers or bights after storm events, for example at Hohe Düne with amounts of up to 20 kg/m per event (Fig.
2
), or at the Island of Rügen with up to 1,000–2,000 t/ year
−1
(Chubarenko et al.
2021
). Beach litter pollution compose mainly of cigarette butts and plastics items (Haseler et al.
2017
) showing a relatively low median value of 47 items per 100 m (OSPAR method) varying from 7 to 404 items (Schernewski et al.
2017
) compared to Lithuanian beaches. During the summer season, beaches were cleaned mechanically and daily at beachside resorts (e.g., Warnemünde). Removed material amounted up to 269 kg/m on average beach wrack mixed with sand (Mossbauer et al.
2012
). Beyond that, seasonal cleaning takes place when certain amounts of biomass accumulated, e.g., after winter storms (e.g., January 2019 Hohe Düne, Fig.
2
). Costs sum up to annually 38€ per meter managed beach (Mossbauer et al.
2012
), showing annual costs from 7.6–253€/m³, with the highest values in Scharbeutz of up to 140,000€ (Jensen
2017
). Regarding legal aspects of handling and recycling opportunities, according to the German federal law (KrW-/AbfG section 3 part 1–circular economy/waste law), beach wrack that is accumulated on beaches is defined as organic waste, while also further direct use as fertilizer is strictly regulated.
×
×
With a length of 90.6 km, the Lithuanian coast is separated into the outer coast of Curonian Spit (50.0 km) mainly consisting of sandy beaches, and the mainland including beaches (38.4 km), moraine and sand cliffs (5.6 km), and natural coastal dunes (3.7 km) (Jarmalavičius et al.
2012
). The coastline is highly exposed with long fetches. Coastal tourism in Lithuania counted up to 1.71 million overnight stays yearly (Eurostat
2019
) (Fig.
1
). As data on beach wrack composition is lacking, we assume the main composition of beach wrack is based on the described macroalgae communities such as
Polysiphonia spp
. (red algae),
Furcellaria lumbricalis
(red),
Cladophora spp
. (green) and a low amount of
Fucus vesiculosus
(brown) (according to studies of Labanauskas (
1998
), Bučas et al. (
2007
), and Bučas et al. (
2009
)). Comparatively low amounts of beach wrack at the beachside resort Palanga sum up to 400 t (Schultz-Zehden and Matczak
2012
). Marine litter compositions show high amounts of paraffin wax (Fig.
2
) also commonly accompanied by amber (Esiukova
2017
; Haseler et al.
2017
) with comparatively high mean values of 222 items per 100 m varying from 138 to 340 items (Schernewski et al.
2017
). Beach wrack and marine litter management along the Lithuanian coast differ depending on the use and level of protection of the coast. In some sections, where it is a part of protected territory, especially in Seaside Regional Park, beach wrack and marine litter it is not removed and left to its natural conditions. At public beaches or recreational sections of the coast, beach wrack and marine litter is being managed based on municipality and public area cleaning company contracts, to ensure an attractive and clean environment for tourists. Around 45% of the coast is not managed due to the remoteness and no public use interest, mostly along the Curonian spit (~32 km). At the main beachside resort Palanga (Fig.
2
), since 2019 daily mechanical beach cleaning takes place during tourism season from 15th of May to 15th of September (~40 moto-hours/month), while done before only manually or semi-manually. In 2019, a total of 1.49 t per 35 ha beach wrack and litter were collected. This resulted in an estimated cost of 32 €/m
2
for beach wrack and litter removal.
Methods
We first followed a two-steps preparation phase (Fig.
3
). After selecting a set of ecosystem services explicitly for assessing southern Baltic sandy beaches, we developed four representative beach scenarios for the study area and their beach management. Based on these, two expert-based ecosystem service assessments were carried out to assess the relevance of beach ecosystem services as well as the impact of beach wrack and litter on such provision. Complemented by a combined data-based assessment we further differentiated between the general service provision, potential (stock or potential supply), and flow (actual use or real supply) to give recommendations for practical beach management and policy implementation.
×
Selection of Ecosystem Services and Scenario Development
We selected a set of 21 services relevant for local management and policy specifically for Baltic sandy beach ecosystems (Table
1
). These are based on the Common International Classification of Ecosystem Services (CICES V.5.1) according to Haines-Young and Potschin (
2018
), adapted from Müller et al. (
2020
) and Barbier et al. (
2011
). Description and examples are specified to the study area, southern Baltic sandy beach ecosystems, while services on the class level are generally valid for sandy beaches globally (Defeo et al.
2009
).
Four realistic beach scenarios were developed representative for common management measures in the Baltic as the basis for a comparative ecosystem services assessment (Fig.
4
). The scenarios include different states of beach wrack and litter accumulations (excluding micro litter).
Baseline scenario

: shows a common Baltic sandy beach without accumulations of beach wrack nor marine litter. Thus, it is representative of beaches that look alike naturally with little to no wrack accumulation. Furthermore, it describes the state of art and most common management practice after cleanings (mechanically, manually by hand, or both) at beaches used for tourism.

Scenario 1

: shows marine litter accumulations from both the sea and land without beach wrack. It is defined by moderate to high amounts of marine and beach litter with around 300 macro litter items per 100 m beach length. It describes commonly polluted beaches in the vicinity of cities and human settlements.

Scenario 2

: shows beach wrack accumulations without marine litter. We defined a 35% coverage of beach wrack within 10 m from the swash zone to the beach (beach width). It describes near-natural beaches without cleaning measures, usually in remote areas without direct access or parking lots.

Scenario 3

: shows accumulations of both beach wrack (35% coverage within 10 m from the swash zone to the beach) and marine litter (~300 items). It describes beaches that are not regularly managed nor cleaned, for example, remote beaches, but also beaches after storm events.
×
Ecosystem Service Assessments
We applied a multidisciplinary comparative ecosystem service assessment approach comprising three steps: (1) remote expert-based assessments via spreadsheets individually and online workshops in groups, (2) remote expert-based assessments via an online survey for a methodological test, and (3) a combined data-based assessment integrating expert values and discussion results, further expert knowledge and literature data (Fig.
3
).
First, remote expert-based assessments via spreadsheets were carried out, based on an already tested comparative expert-based approach for coastal and marine ecosystem services (Inácio et al.
2018
). We collected data through rating ecosystem services and assessing impacts by the developed beach scenarios. Assessment results showed perceptions, knowledge, and values of ecosystem services from different experts. A total of 39 experts replied to this spreadsheet-based assessment within a time span of 10 days, individually and remotely, supported by a guideline including detailed scenario description and edited photos accordingly (Fig.
5
).
×
Experts assessed empirically the "Relative Importance" (RI) of each ecosystem service for the total provision at a Baltic sandy beach in general and independent from any scenario (Fig.
5
). We used a non-linear scoring (0, 1, 2, 4, 8) to highlight extreme values in perceptions, for more robust and clear results, and to better differentiate between services. Furthermore, the suitability and handiness of the scaling and tool should support the experts during the assessment. Afterward, the experts rated the "Impact Factor" (IF) indicating the relative change or impact of each scenario compared to the baseline scenario. We used a scaling from high decrease (−3) to high increase (+3) in service provision based on experiences from former assessments (Schernewski et al.
2017
).
During three online workshops on 4 June 2020, 19 June 2020, and 2 July 2020 experts discussed argued their given values and could modify them in case of misunderstandings (29 experts were present). Each workshop took around 90 min including an introduction, a presentation of preliminary results, and a structured discussion that was recorded (Fig.
5
). The aims of the workshops were to discuss extreme values and outliers going through all services and scenarios addressing experts directly, to compile different argumentations and views, and to identify possible misunderstandings. Afterward, experts that could not attend were interviewed in additional and individual online meetings.
Experts were mainly scientists (31) from seven different universities and institutes, but also from non-governmental organizations and initiatives (7), other governmental institutions (1), and state authorities (1). Experts had different university degrees (bachelor, master, Ph.D., professor) from diverse disciplines (biology, ecology, geography, engineering, geoinformatics, numerical modeling, oceanography, coastal and marine management). In addition, we divided the experts into groups according to their institutional nationality: Lithuania (14) and Germany (25) and their level and field of expertise: ecosystem services (12), marine litter (13), ecology (14) based on their self-assessment and the authors' estimate.
Ecosystem service classes

Description and examples

Provisioning (P)

1

Wild plants for materials (further processing)

Eelgrass for insulating material (e.g., in the construction and building sector)

Eelgrass for stuffing material (e.g., pillows, mattress)

Beach wrack as soil improver (e.g., in gardening and agriculture)

Beach wrack as coastal protection (e.g., dune restoration)

2

Biomass as an energy source

Beach wrack for energy conversion (e.g., bio gas or fuel, biochar)

3

Extraction of minerals

Extraction of nutrients from beach wrack (e.g., as fertilizer)

Sand extraction

4

Timber/Driftwood

Driftwood used for further processing (e.g., handicrafts, arts)

5

Natural ornaments

Collection of natural ornaments (e.g., seashells) washed ashore for arts, jewelry, and souvenirs

Regulating and Maintenance (RM)

1

Sediment storage and transport

Beaches as sand storage and transport for natural coastal dynamics

2

Coastal Protection/Flood control

Attenuation of wave energy and flood prevention (e.g., beach width, inclination, vegetation, or beach wrack)

3

Biodiversity and habitats

Beaches and their ecosystem providing suitable habitats and nursery grounds

4

Pest and disease control

Beaches and their ecosystem as the provider of habitat for native pest and control agents (to keep the system´s resilience)

5

Water purification

Regulation of the chemical condition of salt waters by living processes (e.g., algae, sea grass)

6

Groundwater regulation

Maintaining of water cycle features (e.g., water storage and buffer, natural drainage, irrigation, and drought prevention)

7

Carbon sequestration

Regulation of chemical composition of atmosphere and oceans by sequestration of carbon

8

Nutrient regulation

The capacity of an ecosystem to store and recycle nutrients (e.g., nitrogen and phosphorus for beach soil and dune vegetation)

9

Seed dispersal

Dispersal of seeds and the reproduction of lots of plants

e.g., resuspension by beach wrack and natural coastal dynamics

Cultural (C)

1

Recreation & tourism (active)

Beach as recreational, touristic area (hiking, swimming sunbathing) and sports spots

2

Recreation & mental health (observational)

Beach for wildlife watching and nature observation

3

Knowledge systems

Education: Beach ecosystem as a site to educate about nature conservation and human-nature conflicts

Research: topic and study object of interest

4

Culture and heritage

Beaches and their ecosystems as part of cultural heritage, thus historically important (e.g., history of sailors and fishermen, seaside festivals)

5

Regional identity

Elements or processes of ecosystems that contribute to a person's individual identity (sense of belonging) or strengthen people's group identity

6

Landscape esthetic

Inspirational experiences at beaches and their ecosystems for enjoyment of nature (natural beauty)

7

Natural heritage

The existence value or non-use of nature and species themselves, preservation for future generations
As a common method for uncertainty analysis, the Monte Carlo simulation test allowed us to compute randomly repeated samples of data to assess its patterns and diminish errors in sampled data (Carsey and Harden
2013
). Computing random samples repeated certain times (10, 20, 30, 40, 100, 1000), we identified the number of experts to be at least 30 to achieve robust sampling data.
Secondly, for a methodological test and comparison, we applied the same approach via an online survey (
www.​soscisurvey.​de
) (Fig.
6
). We tested and compared the applicability for the interviewer and the usability for the interviewees deducting strengths and weaknesses for both the spreadsheet-based assessment and online survey based on pre-defined indicators. These included technical setup and data analysis (interviewer) and comprehensibility, practicability, technical usability, and time requirements (interviewee). Five experts from the first group were asked to carry out the same assessment also via the online survey. Here we aimed to compare both methods and to give recommendations when and why to use which methodological implementation.
×
Thirdly, the main aims of the combined data-based assessment approach were to reduce subjectivity and bias of expert results, to fill knowledge gaps and clarify misunderstandings among experts, to confirm and compare experts' and literature data (if existent). This assessment was carried out by the authors of this paper using expert values and discussion results, further expert knowledge, and literature data (Fig.
3
). We also further differentiated between the potential supply or stock (here only referred to as "potential") and real supply or actual use (here only referred to as "flow") of beach ecosystem services for a more detailed view and possible use within coastal management. Furthermore, we combined all relative importance (RI) values with the impact factors (IF) calculating a weighted impact score (IS) by simple multiplication for comparison and the final assessment of both the expert-based and data-based results (Table
2
).
Table 2
Results of expert-based (service provision) and combined data-based assessments (service potential and flow) showing Relative Importance (RI), Impact factors (IF), and the weighted Impact Scores (RI in % × IF = IS) for all three scenarios
Ecosystem services

Relative importance

1: Marine litter

2: Beach wrack

3: Beach wrack and litter

Impact factor

Impact score

Impact factor

Impact score

Impact factor

Impact score

Data

Experts

Data (%)

Exp. (%)

Potential

Flow

Provision

Potential

Flow

Provision

Potential

Flow

Provision

Potential

Flow

Provision

Potential

Flow

Provision

Potential

Flow

Provision

P1

1

1

1.3

1.5

0

0

0

0.0

0.0

0.0

3

2

3

4.0

2.7

4.4

3

1

1

4.0

1.3

1.5

P2

1

1

1.3

1.5

1

0

0

1.3

0.0

0.0

2

1

3

2.7

1.3

4.4

3

1

1

4.0

1.3

1.5

P3a

1

1

1.3

1.5

0

0

−1

0.0

0.0

−1.5

2

1

2

2.7

1.3

2.9

2

0.5

−1

2.7

0.7

−1.5

P3b

1

1.3

0

−1

0.0

−1.3

0.0

0

−1

0.0

−1.3

0.0

0

−1

0.0

−1.3

0.0

P4

1

1

1.3

1.5

0

−1

0

0.0

−1.3

0.0

0

−1

1

0.0

−1.3

1.5

0

−1

1

0.0

−1.3

1.5

P5

2

2

2.7

2.9

1

0.5

0

2.7

1.3

0.0

3

2

2

8.0

5.3

5.8

3

1.5

1

8.0

4.0

2.9

RM1

8

8

10.7

11.7

0.5

0.5

0

5.3

5.3

0.0

1

1

1

10.7

10.7

11.7

1.5

1.5

1

16.0

16.0

11.7

RM2

8

8

10.7

11.7

0

0

0

0.0

0.0

0.0

3

3

1

11.7

3

3

1

11.7

RM3

8

4

10.7

5.8

1

−1

−1

−10.7

−5.8

3

3

3

3

2

1

21.3

5.8

RM4

1

1

1.3

1.5

−1

1

0

−1.3

1.3

0.0

2

2

0.5

2.7

2.7

0.7

2

2

0

2.7

2.7

0.0

RM5

1

1

1.3

1.5

−1

1

0

−1.3

1.3

0.0

2

2

0

2.7

2.7

0.0

1

1

0

1.3

1.3

0.0

RM6

1

1.5

1.3

2.2

0

1

0

0.0

1.3

0.0

0

2

0

0.0

2.7

0.0

0

2

0

0.0

2.7

0.0

RM7

1

1

1.3

1.5

0

0

0

0.0

0.0

0.0

−1

−1

0

−1.3

−1.3

0.0

0

0

0

0.0

0.0

0.0

RM8

4

1

5.3

1.5

−2

−2

0

−10.7

0.0

3

3

2

16.0

16.0

2.9

3

1

1

16.0

5.3

1.5

RM9

1

2

1.3

2.9

1

−1

0

1.3

−1.3

0.0

2

2

2

2.7

2.7

5.8

2

1

1

2.7

1.3

2.9

C1

8

8

10.7

11.7

0

−2

−2

0.0

0

−2

−2

0.0

0

−3

−3

0.0

C2

8

4

10.7

5.8

0

−1

−2

0.0

−10.7

−11.7

3

2

2

11.7

3

1

−1

10.7

−5.8

C3

2

4

2.7

5.8

1

1

1

2.7

2.7

5.8

1

1

2

2.7

2.7

11.7

1

1

2

2.7

2.7

11.7

C4

4

4

5.3

5.8

0

−2

−1

0.0

−10.7

−5.8

0

2

0

0.0

10.7

0.0

0

−1

−1

0.0

−5.3

−5.8

C5

2

4

2.7

5.8

0

−2

−1

0.0

−5.3

−5.8

0

1

0

0.0

2.7

0.0

0

−1

−1

0.0

−2.7

−5.8

C6

8

8

10.7

11.7

0

−2

−3

0.0

0

−1

0

0.0

−10.7

0.0

0

−3

−3

0.0

C7

4

4

5.3

5.8

0

−2

−2

0.0

−10.7

−11.7

0

2

1

0.0

10.7

5.8

0

1

−1

0.0

5.3

−5.8

Sum

2

−12

−12

11

−92

−95

29

26

24

149

124

75

31

11

0

156

34

−42
Results
Discussion
Ecosystem Service Assessment Approach—Methodology and Application
Despite the differences between individual experts, our experience was that neither the institutional nationality nor the educational background and level within our expert groups significantly influenced the results. Although the assessment was specifically tailored to the Baltic Sea, it is, therefore, possible to transfer it to other beach ecosystems and local case studies, i.e., in the Mediterranean, provided that the scenarios used are realistic for these regions.
Technically, the spreadsheet tool is most suitable for expert-based assessments, while the online survey is more suitable when addressing different stakeholders and larger groups of participants, e.g., "the general public". Additionally, the combined assessment is needed for further, detailed ecological analysis and as a possible indicator for decision-makers. For participatory stakeholder engagement and consensus building, we recommend the general notion of "provision", which necessitates a group discussion. In contrast, working with experts, we suggest using the terms "potential" and "flow" or "provision" when further differentiating in a combined data-based assessment.
Beach Ecosystem Services—Relevance and Impacts
Results of this study showed that cultural services are the most important ones for the overall provision of ecosystem services at sandy Baltic beaches (52.2%) (Fig.
7
). This can be partly explained by the assessment design, which is an entirely anthropocentric conceptual framework and thus targeting specifically human benefits derived from the ecosystem functioning. Furthermore, the photo-based visualizations helped to reduce bias by ensuring similar interpretations by the experts. This was important because amounts of beach wrack and its composition can vary strongly among seasons, years, and countries depending on currents, wind, and vegetation. Also, the location of beach wrack at the beach itself can highly influence the results, e.g., smelly and decomposing material near the coastline versus already dried out and partially buried in the sand in front of the dunes. Therefore, a joint understanding based on manipulated photos was crucial. However, the visualizations could also lead to an intrinsic bias towards cultural and provisioning services as they mostly represent visible elements of the ecosystem. Consequently, the expert-based assessments were likely too narrow and too biased for decision-making as a stand-alone, which emphasizes the relevance of further integration of biophysical parameters. However, it can serve as a basis for further in-depth analysis on the most relevant and/or impacted services. Especially for beach management purposes and for tackling man-made problems, our approach is a suitable attempt to weight and present the visible as well as the invisible values of sandy beaches and their ecosystem services.
Despite the low to moderate importance (37.4%) (Fig.
7
) of regulating and maintenance services, the cultural services highly depend on and interact with them as underlying or supporting services (Kandziora et al.
2013
). For example, bathing tourism requires functioning services like Baltic Sea remediation and water purification (i.e., bathing water quality). Nature observation walks also demand an intact ecosystem with wildlife and biodiversity. Thus, although only a few regulating and maintenance services were rated as highly important (RI:4 to 8) (Table
2
), they play an essential role in securing ecosystem functions and thus for overall service provision.
There was a consistent agreement among experts on the high importance (RI:4 to 8) of cultural services. Instead, the impact factors varied much more, indicating disagreement about the extent and impact of litter and beach wrack on such. Especially when assessing cultural services (specifically C2 recreation and health, and C6 landscape esthetics), the experts' subjective perspective affected the results. Impact factors differed considerably (covering 86% of the total range) when comparing respective opinions, for example, of a nature-lover, bird photographer, or hiker to a common beachgoer interested only in recreation and bathing. Some tourists prefer bare sandy and clean beaches, while others appreciate natural beaches with beach wrack. If not sought in a stakeholder workshop, this type of subjectivity could probably be reduced through an indicator-based assessment using socio-economic and biophysical data (Inácio et al.
2018
; von Thenen et al.
2020
). Another reason for high-value distribution is the low consent within the group, which can also show possible knowledge gaps or lack of understanding. Subjectivity among cultural services and general value distribution of RI and IF results indicated a need for and can be used as a spectrum for awareness-raising activities, adjusted provision of information, and moderation among different stakeholders' perspectives.
Common beach management activities at Baltic sandy beaches reviewed in Borcherding (
2020
), Zielinksi et al. (
2019
), and Mossbauer et al. (
2012
) include different cleaning procedures. They differ with regard to the spatial area (flood accumulation zone, patches) and beach size, amounts, and composition of beach wrack and littering. Other important parameters are weather conditions (dry or wet sand), financial budget, and technical equipment and staff (heavy machinery, manually by hand, semi-manually). Based on these, the municipality thus determines the temporal frequency of the cleaning (daily, weekly or less, seasonal). Major criticism by nature conservationists (besides the removal of beach wrack and litter) is the use of heavy machinery that has an impact on the sediment characteristics and vegetation. This lead to compaction of the sediments/soils and the destruction of the fragile seedlings by the sheer weight of the machinery exerting enormous pressure on upper beach layers (Gheskiere et al.
2005
). While there are no studies that focus specifically on the mechanical impact of beach cleaning vehicles, evidence for the disturbance of beach ecosystems through recreational driving with off-road vehicles on beaches is well established (Houser et al.
2013
). Sand-dwelling microorganisms and invertebrates were hampered e.g., in the construction of new living tubes, and/or existing ones were destroyed. They are therefore no longer able to live in the swash area as a habitat or, if possible, have to retreat to not disturbed sections of the beach. This in turn affects the abundance and biodiversity of the species that feed on the inhabitants of the beach wrack infauna by depriving them of their food source (Defeo et al.
2009
). However, intensive human use of beaches usually has already a strong impact on beach ecosystems, e.g., disturbances due to high trampling intensity by beachgoers (Seer et al.
2015
). Hence, in high season it seems not to make a difference in the cleaning technique if cleaned manually or mechanically, while the distance to the next parking, and thus good accessibility, has an even higher impact (Borcherding
2020
). Thus, our results can be interpreted as the impact of litter and/or beach wrack removal from the beach regardless of the cleaning technique and their impact and only considering a hypothetical removal. Consequently, our results are representative and can be used for applied beach management in the study area.
However, we also determined trade-offs between the removal of beach wrack and litter and the provision of ecosystem services (Table
2
). For example, cleaning procedures usually also remove sand that can be hardly separated on-site when mixed with wet beach wrack. Consequently, the services sand storage (RM1) and coastal protection (RM2) are reduced due to the loss of sand. Another main trade-off refers to biodiversity and habitat, as by removing beach wrack also valuable habitats as well as the function of seed dispersal (RM9) are lost. Central trade-offs of beach cleanings (removal of wrack and/or litter) were identified for regulating and maintenance services, mainly coastal protection and biodiversity, and cultural services, mainly tourism and recreation, at flow and provision level. This indicated that beach management, or beach cleaning, mainly impacts the flow level, but not the potential.
Furthermore, we assume some synergies of tourism-driven beach cleanings, thus the removal of beach wrack and litter, that mainly intends to increase the cultural services (mainly C1, C6) (Table
2
). Our data show possible synergies with provisioning services, as the collected material might be used further (P1, P2, P3). Nevertheless, when combined, the technological and economic feasibility of such seems to be very limited and of low potential. Furthermore, we estimate another synergy of beach wrack and litter removal for carbon sequestration (RM7) that might be increased or decreased by management techniques, e.g., storing beach wrack in dune systems or further use and processing, thus avoiding decomposition on-site causing greenhouse gas emissions. Furthermore, by removing beach wrack and litter, nutrients and/or heavy metals/pollutants that would harm the environment can be removed easily (RM5, RM8). In conclusion, beach cleaning can achieve several synergies through the removal of beach wrack and litter for further processing or for the purpose of providing services (e.g., soil fertilization, energy production).
Transmission to and Recommendations for a Sustainable Beach Management
Remove litter, leave wrack
Based on our results and shown trade-offs, the removal of beach wrack is not favorable with regard to the overall service potential and flow, while the removal of litter can lead to an increase in the overall flow (Table
2
). For beach management, it is therefore generally recommended to leave beach wrack on sandy beaches where it has landed naturally (if not posing an environmental or health risk), while it is strongly recommended to remove litter with as little shear pressure as possible, e.g., by manual collection.
Minimize the impact of cleaning
Despite our findings in favor of not removing beach wrack, site-specifics of beaches remain a major issue. For example, societal competitive pressures prevail on high tourism beaches. This leads to the conclusion for beach managers to carry out beach cleanings specifically on highly preferred and already degraded beaches due to strong human pressures (e.g., trampling intensity, pollution). To lower the impact of beach cleanings, new innovative techniques are needed. So far, light machinery or manual cleaning in reduced spatio-temporal patterns (e.g., only on-demand, in patches) are recommended.
Use as a valuable resource
The removed organic material is a valuable natural resource. Thus, we recommend using the synergies shown in this study and to support a value-adding process and use of the material. Depending on the composition, quantity, and quality of beach wrack, there are different forms of applications ranging from formerly known and reinvented to new and innovative ways of utilizing. These include beach wrack as filling material for pillows, as a soil improver and fertilizer, but also among others the use of biomass for energy conversion, for coastal protection and dune restoration, or as an insulating material for buildings.
Internalize (indirect) costs of cleaning
However, we also considered the high direct costs for beach cleanings (e.g., staff, machinery, maintenance) as well as the indirect "costs" by decreasing overall ecosystem service provision. Despite a possible loss of income from tourism caused by "polluted" beaches, the removal of beach wrack mainly affects the coastal protection function, the uptake and regrowth of dunes, and beach stabilization. In the long run, beach wrack removal is therefore not favorable in economic terms, as costs for future generations to protect and conserve their coasts and beach ecosystems are increasing. Thus, we recommend internalizing these indirect costs of beach cleanings, for example via taxes and fees following the 'polluters pay principle'.
Increase awareness and environmental education
According to our results, the potential of cultural services at sandy beaches is less impacted by beach wrack and litter than the flow or provision (Table
2
). This discrepancy between the combined data-based (potential) and expert-based results (provision) indicated a lack of awareness of the ecological value of beach wrack among our experts. Thus, we recommend implementing management strategies that are targeting awareness-raising and environmental education of beach wrack and its ecology, especially with regard to its function within sand dune formation and coastal protection. Thereby, the acceptance and understanding of beach management measures (less or no cleaning) can be increased through higher acceptance of beach wrack.
Conclusion
This paper has argued that the removal of beach wrack at Baltic sandy beaches is not favorable with regard to the overall ecosystem service provision, as it has a strong positive impact on both service potential and flow. Contrarily, the removal of litter can increase the service flow significantly. In any case, synergies can be found in the cleaning of beaches heavily used for tourism by removing beach wrack for further processing or use (e.g., soil fertilization, energy production). Nevertheless, there are trade-offs between recreation and tourism, i.e., tourism-related removal of beach wrack, and the overall provision of ecosystem services at the beach, mainly coastal protection and biodiversity. The study contributes to our understanding of the interaction of management and policy measures with beach ecosystems and their services. Target audiences can vary from the general public to stakeholders and experts, depending on the purpose, which ranges from participatory stakeholder engagement to consensus building and decision making. This study is the first holistic assessment of ecosystem services provided by sandy beaches in combination with beach wrack and marine litter.
The findings and methodological approach will be of main interest to beach managers and policymakers in the Baltic Sea, but may also be applied and transferred to other beaches in the world showing similar characteristics, e.g., the Mediterranean Sea or the Black Sea. However, the visualizations used make the findings less generalizable, but the study can be repeated easily using photos and experts from new target regions. A limitation of this study is the geographical scope, as it did not cover services provided by dunes nor the near-shore water area explicitly, which could be usefully explored in future research. A further study could assess the impacts of concrete management measures and techniques applied by local municipalities, e.g., different machineries, by hand, or in patches. A challenge now is to develop new and innovative beach cleaning techniques and procedures, as well as economically feasible processing and application of beach wrack, which accumulates at beaches in different amounts, compositions, and high seasonality. Greater efforts of local authorities are needed to develop clear policy and legislation for sustainable beach and beach wrack management. Moreover, more guidance and consultation from research should be integrated into the decision-making of beach managers and policymakers. The approach used may also be applied to management issues in the context of coastal engineering and protection measures (e.g., hard and soft measures, building with nature), biodiversity and habitat management (e.g., recovery of seagrass meadows) or to support specific policy implementations (e.g., acceptance or monitoring of measures, define reference conditions or target values).
Supplementary Information
Acknowledgements
We like to thank Jūratė Lesutienė (Klaipeda University) for the thesis supervision of ER and scientific support and Jane Hofmann (EUCC-D; CONTRA-Project) for supporting information and exchange. We also thank all assessment and workshop participants for their contributions to this study.
Author Contributions
E.R., J.W., and G.S. contributed to the study conception and design. Material preparation, data collection, and analysis were performed by E.R. The first draft of the manuscript was written by ER and all authors commented on previous versions of the manuscript. All authors read and approved the final manuscript.
Funding
The work received minor financial support by the project BONUS MICROPOLL (03F0775A) supported by BONUS (Article 185), funded jointly by the European Union and the German Federal Ministry of Education and Research (BMBF) (03F0775A), the BMBF project MicroCatch_Balt (03F0788A), and the project BONUS DESTONY, funded from BONUS (Art. 185) jointly by the EU and the Swedish Research Council FORMAS. ER was supported by the Doctorate Study program in Ecology and Environmental Sciences, Klaipeda University. JW's participation in this study was facilitated by the CONTRA Project—COnversion of a Nuisance To a Resource and Asset (#R090, 2018–2021) of the EU-INTERREG Baltic Sea Region Program. Open Access funding enabled and organized by Projekt DEAL.
Compliance with Ethical Standards
Conflict of Interest
The authors declare that they have no conflict of interest.
Ethics Approval
The study presented in the manuscript did not involve human or animal subjects.
Consent to Participate
Informed consent was obtained from all individual participants included in the study.
Consent for Publication
Informed consent was obtained from all individual participants included in the study.
Open Access
This article is licensed under a Creative Commons Attribution 4.0 International License, which permits use, sharing, adaptation, distribution and reproduction in any medium or format, as long as you give appropriate credit to the original author(s) and the source, provide a link to the Creative Commons license, and indicate if changes were made. The images or other third party material in this article are included in the article's Creative Commons license, unless indicated otherwise in a credit line to the material. If material is not included in the article's Creative Commons license and your intended use is not permitted by statutory regulation or exceeds the permitted use, you will need to obtain permission directly from the copyright holder. To view a copy of this license, visit
http://​creativecommons.​org/​licenses/​by/​4.​0/​
.
Publisher's note
Springer Nature remains neutral with regard to jurisdictional claims in published maps and institutional affiliations.