23-01-2020 | Issue 4/2020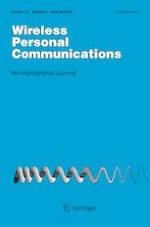 An Intrusion Detection System on Ping of Death Attacks in IoT Networks
Journal:
Authors:

Asrin Abdollahi, Mohammad Fathi
Important notes
Publisher's Note
Springer Nature remains neutral with regard to jurisdictional claims in published maps and institutional affiliations.
Abstract
Internet of things (IoT) is almost vulnerable to cyber security attacks due to the limited computational resources of conventional IoT devices. In this paper, ping of death as a cyber security attack is modeled for IoT networks. Attackers increase the length of transmit packets intentionally in order to degrade the network resources. To mitigate ping of death attacks, an intrusion detection system (IDS) is designed to be included in the network gateway to detect attacks and to filter out the over-length packets. The IDS relies on an integer optimization problem minimizing the false alarm probability while maintaining the missed detection probability below a desired level. The problem is solved using a search method. Simulation results demonstrate the impact of the proposed IDS by not allowing the gateway queue lengths to grow unexpectedly and to maintain queues at a normal level. Furthermore, simulation results provide a guideline for the network administrator to configure the IDS parameters such a normal packet length.