19-11-2020 | Issue 3/2021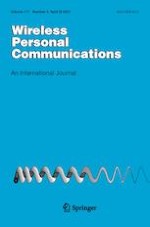 An Optimized Routing Algorithm for Enhancing Scalability of Wireless Sensor Network
Journal:
Authors:

Neha Barthwal, Shashi Kant Verma
Important notes
Publisher's Note
Springer Nature remains neutral with regard to jurisdictional claims in published maps and institutional affiliations.
Abstract
Wireless sensor network has fascinated numerous researchers over the last few decades because of its sensing technology. Evolving trend in the development of WSNs is—"One deployment, multiple applications". Multiple sensor nodes are deployed over a large geographical area in WSN and the communication takes place through a wireless media. It is supposed that sensor nodes can interact with the Base Station through one-hop routing. But existing routing protocol becomes inept when the network size rises because of large distance between sink and sensor nodes. A routing protocol is considered reliable if it work efficiently when the size of network grows or there is increase in workload. That's why achieving scalability became one of the prominent research goal in wireless sensor network. An optimized routing algorithm has been proposed in this paper for enhancing scalability of WSN. For collecting and aggregating data efficiently from cluster heads, a mobile agent has been deployed. Sink collects data from its nearby cluster heads and rest of the data is gathered by the mobile agent by moving along a trajectory. Hot-Spot problem is also resolved by mobile agent. Mobile agent diminishes energy expenditure incurred by the CHs away from base station. It adds 54.43%, 24.38%, 20.88% reclamation in stability period in comparison to ISMAP, GA-MIP and EHLDC, it further adds 63.40%, 42.85%, 31.50% recuperation in throughput in comparison to ISMAP, GA-MIP and EHLDC and 66.97%, 45.89%, 26.50% reclamation in network lifetime in comparison to ISMAP, GA-MIP and EHLDC.