Published in: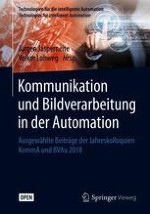 Open Access 2020 | OriginalPaper | Chapter
Anforderungstaxonomie für industrielle Cloud Infrastrukturen durch Internet of Things- und Big Data- Applikationen
Die Anzahl miteinander vernetzter Sensoren, Geräte und Systeme wird in den nächsten Jahren weltweit weiter massiv ansteigen. Die Erhebung dieser Menge an Daten, es wird von Big Data gesprochen, ist nur dann sinnvoll, wenn Schlussfolgerungen daraus extrahiert werden. Auch die Anwendungsbereiche industrielle Automation und Smart City werden von Internet of Things- (IoT) und Big Data-Technologie derzeit maßgebend geprägt. Mit dem Anstieg von Datenquellen (IoT) und somit erzeugten Daten, die verarbeitet und analysiert werden müssen, müssen IT-Infrastrukturen entwickelt und angewandt werden, die die Anforderungen im Zusammenhang mit Big Data und IoT erfüllen. Eine Möglichkeit die wachsenden Datenmengen und Anforderungen zu bewältigen bietet die Integration von IoT und Big Data in Cloud Infrastrukturen. Heute sind viele Cloud-Lösungen marktverfügbar und die Begriffe IoT und Big Data werden inflationär genutzt, daher fällt es zunehmend schwer eine passende Lösung auszuwählen, die spezifischen Anforderungen einer Anwendung genügen. In diesem Paper wird eine strukturierte Anforderungstaxonomie entwickelt, die die spezifischen industriellen Anforderungen hervorhebt und die es erleichtert Cloud Plattformen passend zur Applikation auszuwählen und zu konfigurieren. Die Taxonomie wird an einem Use Case aus der industriellen Produktion und einem Use Case aus dem Smart City-Bereich evaluiert.