28-02-2020 | Review Article | Issue 2/2020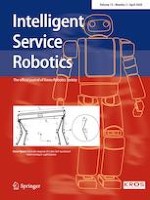 Autonomous car decision making and trajectory tracking based on genetic algorithms and fractional potential fields
Journal:
Authors:

Jean-Baptiste Receveur, Stéphane Victor, Pierre Melchior
Important notes
Publisher's Note
Springer Nature remains neutral with regard to jurisdictional claims in published maps and institutional affiliations.
Abstract
This article deals with the issue of trajectory optimization of autonomous terrestrial vehicles on a specific range handled by the human driver. The main contributions of this paper are a genetic algorithm-potential field combined method for optimized trajectory planning, the definition of the multi-criteria optimization problem by including a time variable, dynamical vehicle constraints, obstacle motion for collision avoidance, and improvements on the attractive and repulsive potential field definitions. The main interests of the proposed method are its efficiency even in only arc-connected spaces with holes, trajectory optimality thanks to the genetic algorithm that minimizes multi-criteria optimization, reactivity thanks to the potential field through the consideration for nature and motion of obstacles, its orientation toward situations a human driver would consider, and finally the inclusion of constraints to avoid danger and to take into account vehicle dynamics. The global trajectory, optimized through genetic algorithm, is used as a reference in a fractional potential field, which is a reactive local path planning method. The repulsive potential field is made safer by adding fractional orders to the obstacles, and the attractive potential field is improved by creating a dynamical optimal target seen from a robust control point of view. This target replaces the unique attractive potential field point and avoids its drawbacks such as local minima. Autonomous car simulation results are given for a crossroad and an overtaking scenarios.