Published in: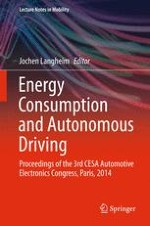 2016 | OriginalPaper | Chapter
Autonomous Driving: Disruptive Innovation that Promises to Change the Automotive Industry as We Know It
Abstract
Among the trends that are going to shape the automotive industry in the coming years, autonomous driving stands out as having the potential to completely change the automotive industry as we know it. While analysts may still debate the pace of change, the current state of autonomous driving technology or the power dynamics between incumbents and new entrants, there is no longer a debate over if autonomous driving is going to happen, but when. For traditional players in the automotive industry, this means they have a series of strategic questions to answer that will determine the path to the autonomous driving future and their roles in it. This paper is an excerpt of a Roland Berger Strategy Consultants study recently published on the topic [
1
].