01-03-2020 | Guest Commentary | Issue 1/2020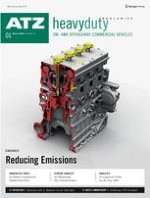 Autonomous Mobile Machines in Agricultural Engineering - What's Next?
Journal:
Author:

Thomas Herlitzius
Agriculture 4.0 is the vision of the future, in which intelligent systems are connected, communicating and cooperating with each other in a way that highly automated production becomes possible. There are already a large number of intelligent and digital helpers, and there are also more and more ideas for smaller machines that can operate independently and driverless. This would be a paradigm shift and fundamental change in agricultural technology. The trend toward larger machines is being replaced by autonomously operating, configurable, task-oriented and scalable equipment systems with distributed electrical drives, which are gradually entering the market, starting from Western Europe. The operator will be part of the system, but not every single machine will have an operator. The farmer is the swarm leader who monitors, organizes and configures the system. This is the collaborative approach, where the operators continuously interact with the system and can take over tasks, which are difficult or not economical to automate. Collaborative automation is in essence an enabler of full automation. ...