2021 | OriginalPaper | Chapter
Bagasse Ash (ScBa) and Its Utilization in Concrete as Pozzolanic Material: A Review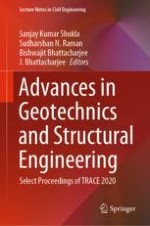 Read first chapter
Authors: Pooja Jha, A. K. Sachan, R. P. Singh
Publisher: Springer Singapore
Abstract
Construction activities go on increasing; there are waste generation problems also double as a result of the environmental concern of toxic threat. An economical solution to this problem is there is extensive utilization of waste materials (W.M.) as a useful material in the concrete industry. These materials resolved environmental issues and waste management problems. This review paper deals with the agro-waste such as sugarcane bagasse ash (ScBa) and detail analysis of its physical and chemical properties. This paper includes the effect of ScBa on the concrete properties including the fresh properties such as workability (WkA), hardened properties including compressive strength (C.S.), tensile strength (T.S.), respectively. Effect of these WM on the durability (D.B.) of concrete also included in this study. Detailed studies on the microstructural analysis of ScBa are using X-ray powder diffraction (XRD),
scanning electron microscope
(SEM), and energy dispersive spectroscopy (EDS) techniques. Based on ScBa physical and chemical properties and its characterization are reviewed, it can be used as effective pozzolana in concrete as partial replacement of cement.