27-01-2020 | Issue 4/2020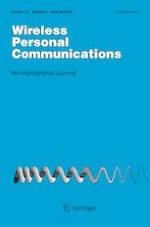 Beeware Routing Scheme for Detecting Network Layer Attacks in Wireless Sensor Networks
Journal:
Authors:

R. S. Raghav, Kalaipriyan Thirugnansambandam, Dinesh Kumar Anguraj
Important notes
Publisher's Note
Springer Nature remains neutral with regard to jurisdictional claims in published maps and institutional affiliations.
Abstract
In wireless sensor networks identifying the optimal path is a complex task, it requires some effective routing schemes to handle the issues in networks. To provide such environment for carrying effective routing for data forwarding is nightmare for the traditional methods. In this paper, we propose a bio inspired based secure routing scheme with the help of bee algorithms. The proposed routing mechanism consists of two important metrics known as primary scout bee and secondary scout bee for carrying routing and security mechanism. It provides better data efficiency with security in many scenarios. Here we use three kinds of routing attacks, to evaluate the proposed scheme such as flood attack, spoof attack and Sybil attack. The final verdict of adopting this technique is to derive a secure routing path for carrying the message in WSN environment. The simulation result shows that, the proposed Beeware routing scheme provides a better result compared to other mechanism.