Published in: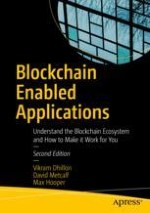 2021 | OriginalPaper | Chapter
1. Behold the Dreamers
Abstract
Anxiety is perhaps the best way to describe the attitude that dominated the minds of investors and the general public concerning the financial markets toward the end of 2008. The 2008 financial crisis is considered by numerous economists to have been the worst financial crisis since the Great Depression. The years leading up to the crisis saw a flood of irresponsible mortgage lending and a massive systemic failure of financial regulation and supervision. The fallout was so immense that it threatened the collapse of large financial institutions, and national governments had to intercede to bail out the major banks. In this chapter, we will begin our discussion with an overview of the 2008 financial crisis and its aftermath: an environment where a new banking system and an alternative currency such as Bitcoin could thrive. Then, we will dive into the technology stack that powers Bitcoin. Remarkably, the components of this stack are not completely new, but have been integrated in a very intricate design to build a new system. Finally, we will end the discussion by talking about the heightened interest in blockchain, a major technical breakthrough that has the potential to revolutionize several industries. Imbolo Mbue wrote a book (Random House, 2017), which has the same name as this chapter, and tells the story of "dreamers" in New York City going through the financial crisis, and how their lives had changed as a result. This book chronicles the dreamers who envisioned building a more resilient financial system.