24-01-2020 | Issue 4/2020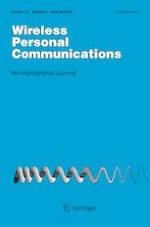 BLE-Based Authentication Protocol for Micropayment Using Wearable Device
Journal:
Authors:

Nai-Wei Lo, Alexander Yohan
Important notes
Publisher's Note
Springer Nature remains neutral with regard to jurisdictional claims in published maps and institutional affiliations.
Abstract
Rapid growth of global wearable device market within the last 5 years shows the tremendous interest of modern society on environmental sensing technology to develop intelligent and convenient services for human beings. Wearable devices like smart watch and intelligent eyeglasses have been successfully deployed or associated to various application domains such as gamification of healthcare, real time location identification, mobile online games and health indicator monitoring. The idea of incorporating micropayment capability within wearable device has become a hot issue along with the market growth of wearable devices. Security strength, performance efficiency and deployment cost are the three major factors to develop a user-friendly wearable-device-oriented micropayment environment. As almost all wearable devices with screen display including smart watches and smartphones manufactured in recent years are equipped with Bluetooth communication module as a default deployment model; a Bluetooth-based authentication frontend is a reasonable choice for a user-friendly wearable-device-oriented micropayment system in terms of the reduction of system deployment cost. In this paper, a robust and lightweight BLE-based authentication protocol to support wearable-device-oriented micropayment system is proposed. The proposed authentication protocol generates unique and secure session key for each communicating session utilizing Physical Unclonable Function. Security analysis is conducted to evaluate security strength of the proposed protocol. Performance comparison among existing protocols shows that the proposed protocol is superior to other solutions.