Published in: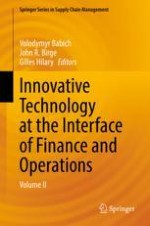 2022 | OriginalPaper | Chapter
Blockchain Intra- and Interoperability
Abstract
We introduce blockchains and distributed ledgers and study their intra- and interoperability. Blockchain intraoperability allows one to swap different assets defined on the same blockchain supporting smart contracts. Blockchain interoperability enables one to exchange or move assets residing on different blockchains. Finding practical mechanisms for intra- and interoperability is of paramount importance for the ultimate success of blockchain technology. We recommend using automated market makers for intraoperability and gateways and atomic swaps for interoperability.