24-01-2020 | Issue 4/2020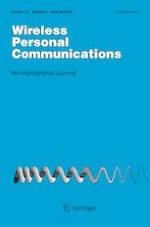 Boltzmann Randomized Clustering Algorithm for Providing Quality of Evolution in Wireless Multimedia Sensor Networks
Journal:
Authors:

Palaniappan Sathyaprakash, P. Prakasam
Important notes
Publisher's Note
Springer Nature remains neutral with regard to jurisdictional claims in published maps and institutional affiliations.
Abstract
Recent improvement and necessity made upcoming application for wireless sensor networks like land slide monitoring, smart cities, smart agriculture, domestic animal habitats, vehicle traffic monitoring extended from traditional sensor network into multimedia wireless sensor network. It has to handle video, audio as well as images, but coming to energy, processing, transmission are very limited in case of wireless sensor network. Latest woks in randomized approach and restricted Boltzmann algorithm shows confident in producing optimized results. In this work Randomized Boltzmann Machine Learning Clustering Algorithm (RBMLCA) with randomized approach is presented. It consists of optimizing quality of service parameters, clustering of the nodes and cluster head formation. Modified clustering approach for data transmission over multimedia sensor network, RBMLCA algorithm provides better quality of evolution parameters. Simulation results shows that RBMLCA protocol performs comparatively good edge with existing Packet delivery ratio, throughput ratio, and packet delay in quality metrics also to improve the overall network performance up to 9.3% as well as to improve up to 8% of throughput ratio in network.