01-04-2020 | Cover Story | Issue 4/2020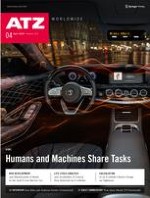 "By 2026 every car will have at least one occupant camera"
Journal:
Authors:

Knut Ehm, Andreas Forster, Michael Reichenbach
Highly automated driving requires precise interaction between people and machines via the HMI, together with effective monitoring of the driver's condition. This allows accidents to be avoided and any health problems the occupants may have to be detected. Knut Ehm and Andreas Forster, Specialists in this field from Continental, explain in the ATZ interview how data protection requirements can be met and how sensor signals from cameras and radar are used.
×
×
...