01-03-2020 | Interview | Issue 1/2020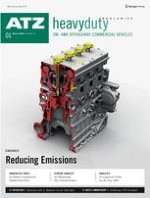 "By 2030, almost every powertrain will have some sort of electrical variation"
Journal:
Authors:

Alexander Heintzel, Marc Ziegler
The increasingly stringent exhaust emission limits for diesel engines represent major challenges, especially for the manufacturers of large engines. One example of this is the agreement by the EU member states to reduce the CO
2
thresholds for trucks and buses by 30 % from 2019 levels by 2030. ATZheavyduty spoke with Dr. Simon Edwards and Andy Skipton-Carter of Ricardo about how these challenges can be met.
×
×
...