2018 | OriginalPaper | Chapter
Case IV: Can Robots Raise Laying Hens?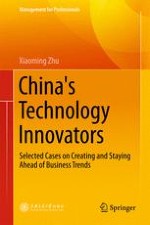 Read first chapter
Author: Xiaoming Zhu
Publisher: Springer Singapore
Abstract
In the early spring, the West Fangezhuang Village in the northeast of Beijing was very quiet. When the car turned into a path, one row of gray buildings after another were standing in front of us in a wide open-land suddenly. If there was no reminder of the plaque written with "Beijing CP Eggs Co., Ltd." at the gate, it was hard for visitors to imagine that this was a hen farm. Here no cluck of hens and roaring of machines could be heard, and it was as quiet as places around it. Except for two security staffs at the gate, no one else was seen. A few of trucks parked beside a row of buildings.