Published in: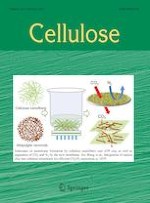 27-01-2022 | Review Paper
Chitosan hydrogel, as a biological macromolecule-based drug delivery system for exosomes and microvesicles in regenerative medicine: a mini review
Published in: Cellulose | Issue 3/2022
Login to get access
Abstract
Extracellular vesicles are membrane-packed entities that are involved in various physiological and pathological processes. Recently, the role of exosomes and microvesicles in regenerative medicine has been elucidated. Indeed, therapeutic potential of stem cells may be partly due to exosomes or microvesicles. However, injection of these vesicles may lead to their rapid clearance from the injection site. To address this challenge, different delivery systems for these vesicles' sustained delivery have been developed. In this regard, chitosan based hydrogels have been successfully utilized as delivery platforms for exosomes and microvesicles. In the current review, the prospects, challenges, and applications of chitosan-based hydrogels as a delivery vehicle for exosomes and microvesicles will be discussed.