09-11-2020 | Issue 6/2021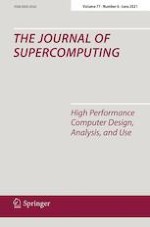 Classification of hyperspectral remote sensing image via rotation-invariant local binary pattern-based weighted generalized closest neighbor
Journal:
Authors:

Monika Sharma, Mantosh Biswas
Important notes
Publisher's Note
Springer Nature remains neutral with regard to jurisdictional claims in published maps and institutional affiliations.
Abstract
In this article, the authors suggested a rotation-invariant local binary pattern-based weighted generalized closest neighbor (RILBP-WGCN) method for HSI classification. The proposed RILBP is an enhanced texture-based classification paradigm that utilizes local binary pattern filter for some designated bands to generate a broad sketch of spatial texture information. Likewise, the proposed WGCN technique efficiently maintains the spatial uniformity between the nearby pixels via utilizing a local weight scheme and point-to-set distance. Also, as a postprocessing step, a label enhancement method is included for additional enhancement of the label uniformity as well as increases the performance of classification method. The color composite remotely sensed image of the initial three subsequent bands is segmented into several consistent regions by utilizing the graph-based superpixel segmentation technique. Then, extracted super pixels have been made extra homogeneous by utilizing a segment grouping process. Finally, advanced decision-level fusion is also applied on the retrieved local LBP features and unique spectral features, where linear opinion pool executes a serious role for concatenating the probabilistic outcomes of numerous spectral as well as texture features. The authors evaluated the proposed technique by comparing them with the seven competing methods on numerous datasets related to HSI classification. Evaluation results confirmed that the classification effects of proposed RILBP-WGCN algorithm are significantly better in contrast to other competing classification schemes.