28-11-2015 | Issue 5/2016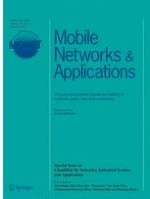 Cloud-Integrated Cyber-Physical Systems for Complex Industrial Applications
Journal:
Authors:

Zhaogang Shu, Jiafu Wan, Daqiang Zhang, Di Li
Important notes
STATEMENT
This work is based in part on our previous paper titled "An Insight into Cloud-enabled Complex Industrial Applications," Presented at the fourth IEEE/CIC International Conference on Communications in China (ICCC 2015), Shenzhen, China, November, 2015.
Abstract
Recently, with many advances in wireless sensor networks, big data, mobile and cloud computing, Cyber-Physical Systems (CPS) can tightly couple cyber space with the physical world better than ever before. Also, the cloud-based systems can provide massive storage resources and low-cost computing as well as the flexibility of customizing the operating environment to Complex Industrial Applications (CIA). In our view, Cloud-integrated CPS (CCPS) will open the door to allow previously unachievable application scenarios to be built, deployed, managed and controlled effectively. In this paper, we propose a novel architecture of CCPS (termed CCPSA) and outline the enabling technologies for CIA. Then, we dissect three potential challenges and provide solutions from the perspective of CIA, including virtualized resource management techniques, the scheduling of cloud resources, and life cycle management. We hope this paper can provide insight and a roadmap for future research efforts in the emerging field of CCPS.