13-09-2019 | Issue 2/2020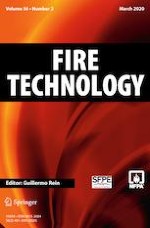 Collapse of the 16-Story Plasco Building in Tehran due to Fire
Journal:
Authors:

M. T. Ahmadi, A. A. Aghakouchak, R. Mirghaderi, S. Tahouni, S. Garivani, A. Shahmari, S. Epackachi
Important notes
Publisher's Note
Springer Nature remains neutral with regard to jurisdictional claims in published maps and institutional affiliations.
Abstract
On January 19, 2017 an accidental fire, which started by an electric shorting, resulted in the complete collapse of the 16-storey Plasco Building in Tehran. Twenty-two people including sixteen firefighters were killed in that incident. This paper reports the study carried out to investigate the most likely causes of the events and collapse of the structure. The information presented in this study was collected through gathering the limited amount of available information on the structure, generating as-built structural drawings, reviewing construction photographs, interviewing fire-fighters and other witnesses, frame-by-frame analysis of a number of available videotapes showing the structure during the fire as well as during the final stage of collapse. Based on these information and some engineering judgments, the paper summarizes the sequence of events from the start of the fire to final collapse, almost 3.5 h later, and the inferred scenario explaining how the structure collapsed completely. Recommendations are provided based on the lessons learned from that incident.