2020 | OriginalPaper | Chapter
7. Community Behavior Understanding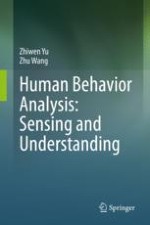 Read first chapter
Authors: Zhiwen Yu, Zhu Wang
Publisher: Springer Singapore
Abstract
The recent rapid development of smart mobile devices and mobile social networking services makes it possible to explore human behaviors in an unprecedented large scale. In this chapter, we present some of our recent research advances on community behavior understanding. Specifically, in Sect.
7.1
, we present the discovering and profiling communities in mobile social networks, followed by a study on how to understand the evolution of social relationships in Sect.
7.2
. Finally, in Sect.
7.3
, we discuss how to enhance human social interactions by interlinking off-line and online communities.