01-01-2020 | SPECIAL ISSUE | Issue 1/2020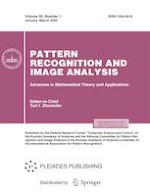 Comparative Analysis of Neural Networking and Regression Models for Time Series Forecasting
Author:

S. Sholtanyuk
Important notes
Stanislav Sholtanyuk.
Born in 1996. Assistant of the Department of Computer Applications and Systems, Faculty of Applied Mathematics and Computer Science, Belarusian State University.
Abstract
Applicability of neural nets in time series forecasting has been considered and researched. For this, training of fully connected and recurrent neural networks on various time series with preliminary selection of optimal hyperparameters (optimization algorithm, amount of neurons on hidden layers, amount of epochs during training) has been performed. Comparative analysis of received neural networking forecasting models with each other and regression models has been performed. Conditions, affecting on accuracy and stability of results of the neural networks, have been revealed.