20-11-2020 | Issue 3/2021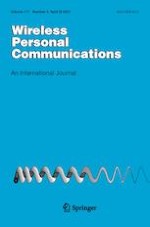 Contribution to Optimization and Evaluation of IPv6 Signals Based Constrained Devices Networks
Journal:
Authors:

Ali El Ksimi, Cherkaoui Leghris
Important notes
Publisher's Note
Springer Nature remains neutral with regard to jurisdictional claims in published maps and institutional affiliations.
Abstract
Small Objects Networks is a wireless network that we used to define any type of network. These networks use the IPv6 protocol for communication. Indeed, it allows, via standardized and unified electronic identification systems, to identify directly, unambiguously physical objects and thus ability to retrieve, store, transfer, and process related data. In such a network, the IPv6 Neighbor Discovery protocol is used by an object to communicate with its neighbors in order to establish the relationship between the IPv6 (Internet Protocol Version 6) address and that MAC. Since the NDP (Neighbor Discovery Protocol) messages are relatively long and large, several operating parameters, such as power consumption, are affected accordingly which reduces the lifetime of the connected objects and adversely affects the proper functioning of the network. The goal of our paper is to reduce the use of these messages in 6lowpan networks to minimize energy consumption and maximize network lifetime… The results of our simulation show a big reduction of the signals used in the network compared to the standard NDP-RFC4861. Our algorithm also shows better performance in terms of energy consumption.