01-03-2016 | Original Article | Issue 5/2016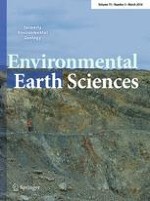 Coral translocation and farming as mitigation and conservation measures for coastal development in the Red Sea: Aqaba case study, Jordan
Journal:
Author:

Mohammed M. A. Kotb
Abstract
Coastal development is often at odds with coral reef conservation. In Aqaba, Jordan, authorities proposed a plan to relocate the existing port services to a new area on Al-Dirreh Bay towards the southern end of the Gulf of Aqaba. As a mitigation measure, 7000 endangered coral colonies were moved from Al-Dirreh and transplanted into degraded reef sites in Aqaba Marine Park. Sample survival and linear growth rates were determined biannually for 2 years and compared to growth rates at a control site. The overall survival rate for the transplanted colonies was estimated to exceed 87 % and the linear growth rates of the 16 species studied showed very similar values to colonies of the same species at the control site. Three species,
Goniastrea edwardsi, Acropora arabensis
and
Stylophora pistillata
, demonstrated more than 1 cm of linear growth per year. In addition, a nursery of coral nubbins from three species,
Acropora hemprichii, S. pistillata
and
Pocillopora damicornis,
was established to be a sustainable source of fully grown colonies. Their survival and linear growth rates were also measured over the 2-year period. The overall survival rate of the nubbins was 88 %, and the annual linear growth rate ranged from 0.32 cm for
A. hemprichii
to 0.99 cm for
S. pistillata
. High survival and linear growth rates indicate that the transplantation site selection and the techniques employed were successful. The results of this work support the premise that endangered coral colonies can be translocated to other reef areas and that coral nurseries can be set up to produce multiple fully grown colonies for future reef rehabilitation projects.