03-02-2021 | Correction | Issue 1/2021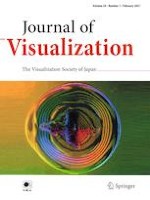 Correction to: An automatic tooth reconstruction method based on multimodal data
Journal:
Authors:

Jiahong Qian, Shijuan Lu, Yuan Gao, Yubo Tao, Jun Lin, Hai Lin
Important notes
Publisher's Note
Springer Nature remains neutral with regard to jurisdictional claims in published maps and institutional affiliations.
In the online published article, electronic supplementary material has been published incorrectly. The correct supplementary material is uploaded. ...