09-04-2020 | Issue 5/2020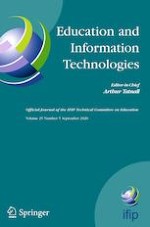 Decision support model to help language teachers grouping adult learners in a classroom
Authors:

Moh R. Dahman, Semiha Dahman
Important notes
Publisher's note
Springer Nature remains neutral with regard to jurisdictional claims in published maps and institutional affiliations.
Abstract
Language Teachers' tasks are overwhelmingly complex. The most to burden them is motivating their learners. A vast sea of literature has suggested different motivational strategies, one, in particular, is a group-work strategy. In this study, first, we proposed DSM, a decision support model (a type of unsupervised one), to group adult learners in a classroom based on four narratives (personal, analytic, introspective, and interactive) and their attributes. Following, a quasi-experimental design was performed to examine the effect (within/between -group) of the proposed model, on the level of motivational variables (motivation, attitude, anxiety) and the language performance by the learners, from the one hand, and on the level of motivation by the language teachers on the other hand. From Istanbul, Turkey, English intermediate level, learners (
N
 = 234) and teachers (
N
 = 10) participated in the study. The experimental treatment involved the integration of DSM system in the classroom over a 12-week period; in parallel with that, the control group received a traditional grouping method based on the teachers' decision. Multivariate analysis revealed that within-group, the motivation, attitude and language performance have significantly increased, and the language anxiety significantly decreased by the learners in the experimental group as well as the motivational level of their teachers. That's on the contrary to what has been observed within the learners and the teachers in the control group. Furthermore, the result revealed that motivational variables (motivation attitude, and anxiety) were counted for the differences between-group by 26.2%, 33.3%, 23.9%, respectively. Other results and their implications are discussed.