Published in: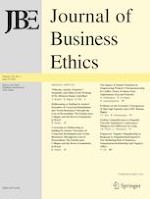 Open Access 19-04-2021 | Original Paper
Deliberating or Stalling for Justice? Dynamics of Corporate Remediation and Victim Resistance Through the Lens of Parentalism: The Fundão dam Collapse and the Renova Foundation in Brazil
Published in: Journal of Business Ethics | Issue 1/2022
Login to get access
Abstract
Using the political corporate social responsibility (PCSR) lens of parentalism, this paper investigates the more subtle and less-visible interactional dynamics and strategies of power, resistance and justification that manifest between a multi-stakeholder-governed foundation and victims of a mining corporation's dam collapse. The Renova Foundation was established to provide remedy through a deliberative approach to hundreds of thousands of victims from Brazil's worst socio-environmental disaster—the collapse of Samarco Mining Corporation's Fundão tailings dam. Data were collected from a combination of fieldwork and archival analysis to assess the perceptions of victims, their defenders and foundation executives. The findings reveal 12 dialectical tensions from Renova's attempts to remedy the victim's injustices. The case analysis contributes through proposing a dialectical process model of stakeholder resistance and subversion to parentalist PCSR. The case reveals the pivotal use of time via the act of stalling as a strategic resource to exhaust victims and reach settlements. Furthermore, organizations justify their parentalism by blaming delays on the bureaucracy and shared responsibility of multi-stakeholder deliberation. Ultimately, I contend that victims must have an equal voice in the outcome of their remediation and that businesses responsible for causing harm should not decide these matters.