23-12-2015 | Issue 3/2017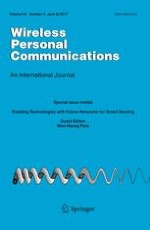 Design and Deployment of Low-Delay Hybrid CDN–P2P Architecture for Live Video Streaming Over the Web
Journal:
Authors:

Tran Thi Thu Ha, Jinsul Kim, Jiseung Nam
Abstract
In the recent years, with the development of high-speed and broadband networking, the content delivery service has been grown up widely. There are a lot of providers for online streaming via content delivery network (CDN) and peer to peer (P2P) network, each having its own set of advantages and disadvantages. CDN provide excellent quality to end-users when the work load is within the provisioning limits. However, CDN servers are expensive to deploy and maintain. While P2P network has better scalability and less deployment costs, but the instability of dynamic peers, and the low performance when participated peers are insufficient are a bottleneck. So, by combining advantages of two system we will take advantage of both. In this paper, we propose the hybrid CDN–P2P structure for live video streaming over the Web in order to decrease the number of requests to CDN servers that means reduce the cost of transmission. Also by set up short timeout for request to server and split video into small chunk, our system has smaller end-to-end delay than unconnected mesh system in Seyyedi and Akbari (Hybrid CDN–P2P architectures for live video streaming: comparative study of connected and unconnected meshes. In: International symposium on computer networks and distributed systems,
2011
). By set up a reality, we compare two metrics: the number of requests to CDN server and end-to-end delay with previous researches. Through experiment, we will show that a hybrid CDN–P2P approach is very effective approach in providing a live streaming service to the public.