19-11-2020 | Issue 3/2021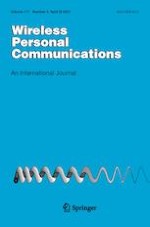 Design and Modeling of a Compact Power Divider with Squared Resonators Using Artificial Intelligence
Journal:
Authors:

Saeed Roshani, Mohammad Behdad Jamshidi, Farzad Mohebi, Sobhan Roshani
Important notes
Publisher's Note
Springer Nature remains neutral with regard to jurisdictional claims in published maps and institutional affiliations.
Abstract
In this paper, a novel miniaturized microstrip Wilkinson power divider (WPD) using squared resonators and open-ended stubs is designed, fabricated, and measured. The proposed divider is designed at 1.9 GHz, which suppresses 2nd, 3rd, and 4th harmonics with high attenuation levels. Moreover, the size of the proposed divider is only 0.1 λg × 0.07 λg, which reduces the circuit size by more than 55%, compared to the conventional Wilkinson divider. In the design process, the neural network model and LC-equivalent circuit model are used to predict the transmission zeros of the circuit. These transmission zeros are used to provide the suppression at the desired harmonics. Also, the main circuit elements could be predicted with the neural network model, which results in a performance improvement of the proposed divider. The results show that the proposed model can predict the frequency response of the designed WPD, accurately.