30-11-2019 | Original Research Paper | Issue 2/2020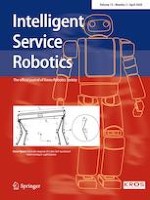 Design of a robust adaptive sliding mode control using recurrent fuzzy wavelet functional link neural networks for industrial robot manipulator with dead zone
Journal:
Authors:

Nguyen Xuan Quynh, Wang Yao Nan, Vu Thi Yen
Important notes
Publisher's Note
Springer Nature remains neutral with regard to jurisdictional claims in published maps and institutional affiliations.
Abstract
This paper addresses the problem of trajectory tracking control for industrial robot manipulators (IRMs) in the presence of external disturbances and uncertain dynamics. A novel robust adaptive recurrent fuzzy wavelet functional link neural network (RFWFLNN) controller based on dead-zone compensator is proposed in order to improve the position tracking performance. To handle the unknown dynamics of the IRMs, the robust adaptive RFWFLNNs are applied to approximate the unknown dynamics. The online learning laws and estimation of the dead zone are determined by using Lyapunov stability theory and the approximation theory. In addition, the robust SMC is applied to eliminate the estimation errors and disturbances of the IRM control system. Therefore, the RFWFLNN controller for IRMs can guarantee not only the robustness and stability but also the position tracking performance. Some simulations and experiments performed on three-link IRMs are provided to prove the robustness and effectiveness of the RFWFLNNs. The superiority of the RFWFLNN controller is also demonstrated based on comparisons with fuzzy wavelet neural networks and PID controllers.