26-04-2021 | Issue 1/2021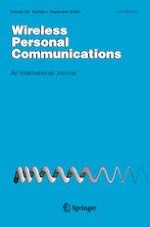 Designing a Novel Star Topology using Operad Linear Differential Theory
Journal:
Authors:

Kalaiselvi Sundaram, Seenivasan Vellupillai
Important notes
Publisher's Note
Springer Nature remains neutral with regard to jurisdictional claims in published maps and institutional affiliations.
Abstract
In general, topology design is the most important framework in network communication. In this research, a star topology is adapted as an application. Normally, the star topologies are freely connected to the closed-loop systems and effectively created for all network applications. However, the failure of the central node leads to function error and system collapse. Once the network system gets collapsed then attaining the original states becomes difficult. To overcome this problem, a novel star topology is designed using the operad linear differential theory. This proposed mathematical star design efficiently reconstructs the network, when the collapse occurs. Moreover, the linear differential theory is mostly used to create a pertinent computational replica, and operad is perturbed with ideal algebras including associative and commutative properties. Furthermore, the proposed star topology design is applicable for Storage Area Network (SAN). Henceforth, the stability of the proposed method is determined using proper eigenvalues with specific theorems and conditions. The implementation of this research is done in the MATLAB platform. Thus, the proposed differential star topology is validated in the SAN application for data transmission. Besides, the proposed model is validated with other existing models using different key metrics to make the comparison assessment. Finally, the comparison results proved that the proposed linear differential theory is sufficient to be applied for SAN application with different network conditions.