2021 | OriginalPaper | Chapter
Development and Prototyping of Lithium-Ion Cells for Demonstrator Drivetrains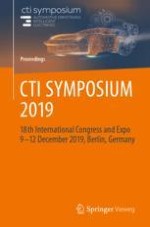 Read first chapter
Authors: Jan Diekmann, Sebastian Kraas
Publisher: Springer Berlin Heidelberg
Abstract
The progressive drive train electrification of vehicles also leads to a technological and technical development of battery cells and systems.
Developments on the cell, module and system level have various objectives. The most common are: cost reduction, increase of energy density, high power charging (HPC).
The corresponding adaptations at cell level are naturally subject to physical limitations, but can achieve the desired cell performance by optimizing all cell components from the electrode active material combination to the tab design.
The development process starts with a basic cell design and selection of materials. During the subsequent development process, the electrochemically active components in particular are optimized. Recurring prototyping enables the verification on pack level and even in the actual application, which in turn leads to an efficient overall product development. Even radical system designs become testable in this way.