22-07-2020 | Regular Paper | Issue 6/2020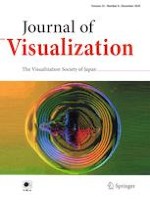 Development and validation of a PIV processing routine for two-phase index-matched flows
Journal:
Authors:

Andrew M. Bluestein, Douglas Bohl
Important notes
Publisher's Note
Springer Nature remains neutral with regard to jurisdictional claims in published maps and institutional affiliations.
Abstract
Implementing particle image velocimetry (PIV) in particle-laden flows is a challenging task due to the optical effects of the added particles. The addition of particles reduces optical access in the measurement region, degrades image quality and increases the experimental uncertainty. One method for reducing this effect is by using refractive index matching (RIM) which matches the index of refraction of the fluid and added particles rendering the particles optically transparent. Exact matching of the refractive index is difficult to achieve in practice. Even slight mismatches in the refractive indices lead to degradation of the image quality which will impact the higher-order statistics. Comparisons of statistics between loading levels are difficult under these conditions. In this work, the effect of processing methodology on RIM PIV images is investigated. RIM is achieved through the use of superabsorbent hydrogel materials in water. Two processing methods are investigated. The baseline method is a basic PIV correlation process without any pre- or post-processing. The refined process utilizes image pre-processing, data post-processing, and experimental error compensation. The goal for the refined method was to optimize and implement a more sophisticated PIV processing routine using existing commercial software on a particle-laden flow to reduce progressive error artifacts. Images from a fully turbulent channel flow with particle loading levels of 0–15% are utilized. Past literature indicates that turbulence levels will be attenuated for the particles used. Turbulence levels calculated using the baseline method show a linear increase with increasing loading, which is a non-physical result. The refined processing method shows a slight attenuation of turbulence which is consistent with expectations. The study highlights the need for careful processing and interpretation of results in cases where changes in image quality can be expected between different experimental conditions.
Graphic abstract
×