01-03-2013 | Issue 1/2013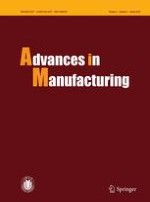 Development of remaining life prediction of crankshaft remanufacturing core
Journal:
Authors:

Li-Hong Dong, Bin-Shi Xu, Nan Xue, Hui-Peng Wang, Hao-Yu Li
Abstract
This paper reviewed the main research work in the field of remaining life prediction of crankshaft remanufacturing core by Science and Technology on Remanufacturing Laboratory. Based on the results of finite element analysis, the
R
angle zone of crankshaft was determined as a major measuring position. A special measuring probe is developed, and bending fatigue bench tests were carried out to collect electromagnetic damage information during fatigue process. A neural network model was established to identify damage degree of crankshaft core, and a damage evaluation equipment for crankshaft core was developed.