18-06-2020 | ORIGINAL ARTICLE | Issue 6/2020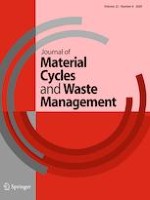 Development of zinc-loaded nanoparticle hydrogel made from sugarcane bagasse for special medical application
Authors:

Harish Kumar, Avneesh Kumar Gehlaut, Ankur Gaur, Jin-Won Park, Sanjeev Maken
Important notes
Publisher's Note
Springer Nature remains neutral with regard to jurisdictional claims in published maps and institutional affiliations.
Abstract
This research is focused on the development of ZnO-NPs hydrogels through in situ method. The powerful absorption peak within the order of 320 nm confirms the presence of the zinc oxide nanoparticles arrangement because of the surface Plasmon resonance (SPR). ZnO-NPs characterization was performed by SEM, TEM, PSA, EDX, and FTIR. Additionally, the behaviour of prepared nanocomposite hydrogels swelling was examined at different pH and salt solutions. Furthermore, the antibacterial activity of ZnO-NPs hydrogels against
Escherichia coli
(ATCC 433) and
Bacillus subtilis
(ATCC 1688) was measured by the use of agar disk plate diffusion process. ZnO-NPs hydrogels extracted from lab-made CMC showed a greater antibacterial action through Gram-positive bacteria (
B. subtilis
) and Gram-negative bacteria (
E. coli
) relative to synthetic CMC acquired from the market. The hydrogels developed by ZnO-NPs can be utilized in biomedical applications efficiently.
Graphic abstract
×