23-01-2020 | Issue 4/2020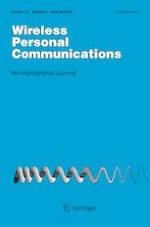 DHGRP: Dynamic Hexagonal Grid Routing Protocol with Mobile Sink for Congestion Control in Wireless Sensor Networks
Journal:
Authors:

V. Bibin Christopher, J. Jasper
Important notes
Publisher's Note
Springer Nature remains neutral with regard to jurisdictional claims in published maps and institutional affiliations.
Abstract
Efficient energy consumption is a major problem in Wireless Sensor Network. The sink can be static or dynamic. In case of static sink, the node that is placed near the sink is utilized more than other nodes in the network due to frequent packet forwarding. This causes the node near the sink to die very soon, also further communication between the sink and other nodes in the network is disconnected. When dynamic or mobile sinks are used, the energy consumption is distributed among other nodes in the network, which increases the lifetime of the network. In this paper to know the latest position of the sink, we introduce Dynamic Hexagonal Grid Routing Protocol (DHGRP). In the first phase, the protocol divides the network by several hexagonal virtual grids to share the current position of the sink among the nodes. In the second phase, the dynamic path is selected, in case congestion occurs during data transmission or if the mobile sink is moved to a new location. The performance is evaluated by comparing with the existing ring routing protocol, Query-Driven Virtual Grid-based Data Dissemination, and Grid-Cycle Routing Protocol. The results show that the proposed DHGRP protocol has better performance in terms of energy consumption, delay, network lifetime, throughput and Packet Delivery Ratio.